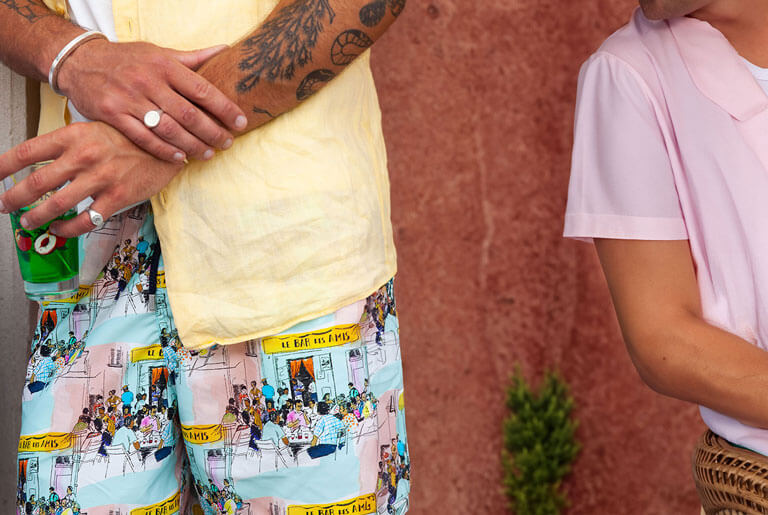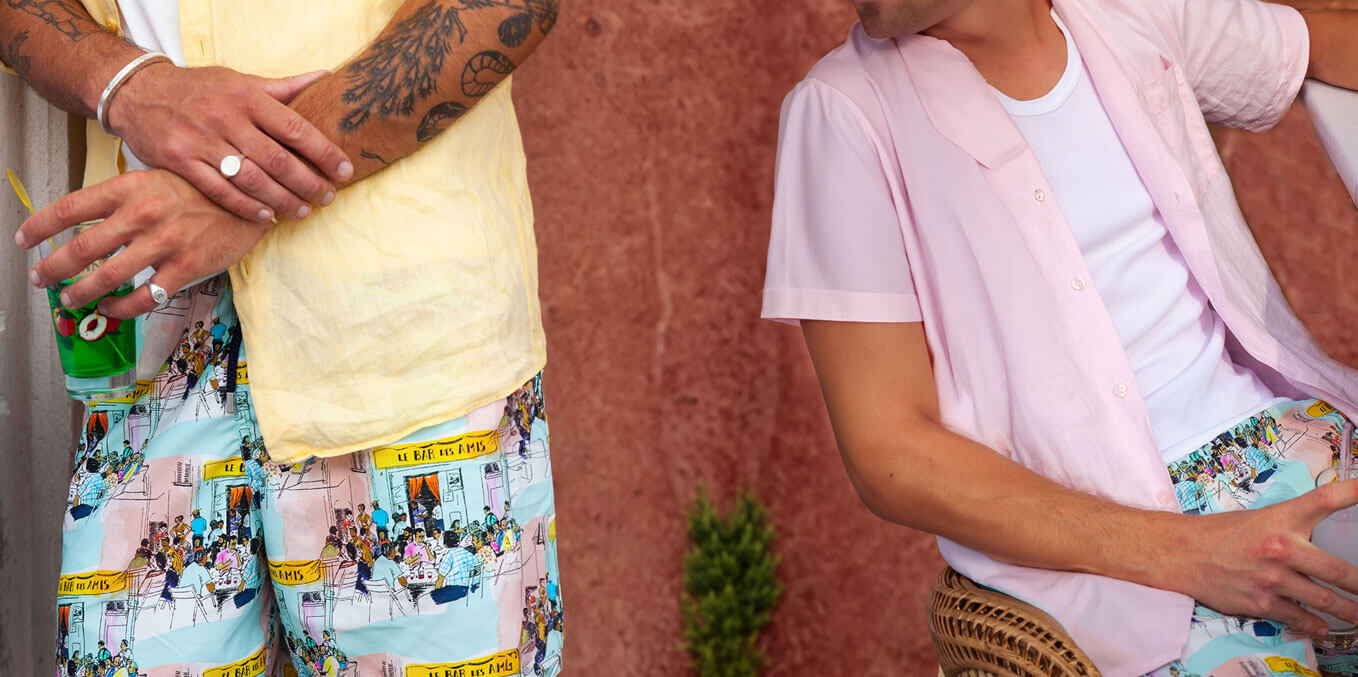 SIPPING PRETTY: THE FRENCH RIVIERA'S TOP BARS
20 August 2023 - Destinations
From tiny balconies to rooftop paradises, here are some of Vilebrequin's favorite places to raise a glass to the Riviera life.
Whatever your go-to summer drink, combine it with stunning views of the Mediterranean coast and you'll be royal au bar, as we say around these parts.
QUIET LUXURY AT HOTEL BELLE PLAGE
A haven of tranquillity. Located on the outskirts of Suquet, this recently opened retreat is much quieter than the Croisette's more established hotels. Their rooftop is pretty hard to beat. Spend the evening with the Mediterranean and a few good drinks.
MORE, MORE, MORE AT BISOUS BISOUS CLUB
The less quiet option. The Bisous Bisous Club occupies the top floor of one of the Cannes Film Festival buildings. You'll love to love the 70s-inspired, ultra-camp decor and outdoor area with sea views. If your baby just loves to dance, you've come to the right place.
DINNER ABOVE THE SEA AT THE PLONGEOIR
'Plongeoir' literally means diving board in French. You can probably see why. This restaurant is a must for food lovers in Nice, and getting a table is notoriously hard. Forgot to book? Have a drink while you wait at the Vivier bar.
MANDATORY COCKTAILS FROM TIGRR @L'HÔTEL ERMITAGE
Yes, that's an order. Saint-Tropez meets safari at Tigrr. The legendary Asian-themed bar/lounge/restaurant has found its summer home at l'Hotel Ermitage—a perfect hideaway for enjoying cocktails while you plan your very early retirement on the French Riviera.
ASK FOR ROMEO AT HOTEL AMOUR
"O Romeo, Romeo, wherefore art thou Romeo?" At Hotel Amour's bar-lounge area, uttering these famous words will get you a date with the house's signature cocktail. The ambiance is very intimate and the setlists are great for chilling on those long, hot nights.
RISE & SHINE: COFFEE WITH A VIEW AT HÔTEL SUBE
The most petite and enviable terrace in Saint-Tropez. With room for only 3 or 4 tables, the Hotel Sube's balcony offers you unparalleled views of the port and the sea while you sip your first espresso(s) of the day. There are worse ways to wake up.
*Alcohol abuse is dangerous for your health, consume in moderation.