Back to Browsing
Back to Browsing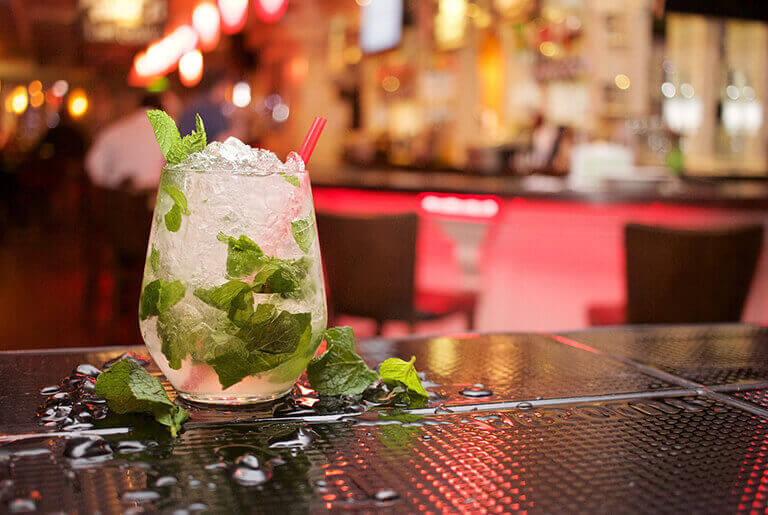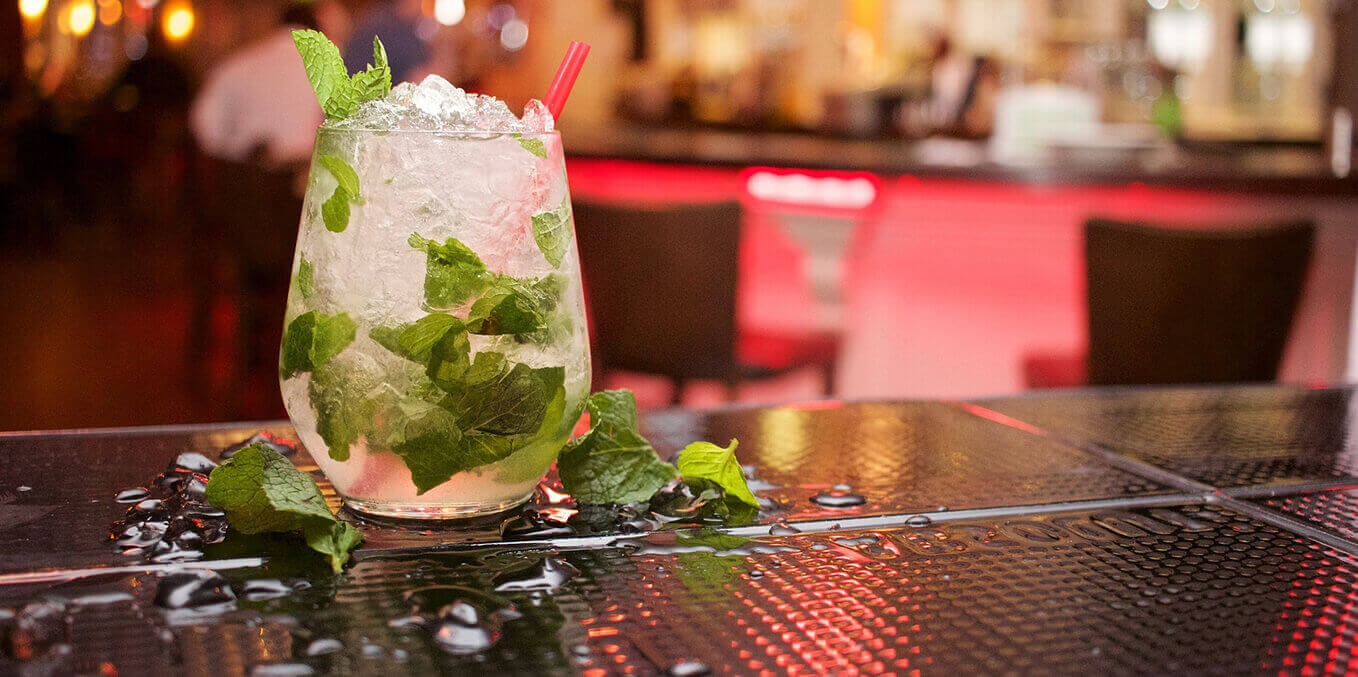 Vilebrequin | Top 10 of the best beach bar
12 February 2019 - Destinations
We all know an idyllic beach hut, chiringuito, cabana or BB (beach bar, obviously) which we'd rather keep to ourselves. Whether we discovered it by chance or have visited it religiously since childhood, this beach bar is our very own slice of paradise. It is synonymous with whiling away the hours, gazing into turquoise waters, bare feet tucked into the white sand, a fresh-fruit cocktail in hand. Hop aboard to discover new horizons with our ten favourite beach bars.


1.The sexiest BB: The Alchymist Beach Club, Jericoacoara, Brazil
Love at first sight will never strike as hard as it does in Brazil. According to its numerous admirers, Brazil's most beautiful beaches can be found around Florianópolis (in the south), Rio de Janeiro (in Búzios or towards Paraty) and in the northern state of Bahia. Our top pick, Jericoacoara, can be found even further north, in the state of Ceará. This spot offers everything you could ever dream of: clear waters, white sand, palm trees, caipirinhas and hammocks in the water! With a side of Brazilian music, of course.
The Alchymist Beach Club,Jijoca de Jericoacoara - Ceará, 62595-000, Brazil
http://www.alchymistbeachclub.com
2.The end-of-the-world BB: The Shipwreck Hut, Cook Islands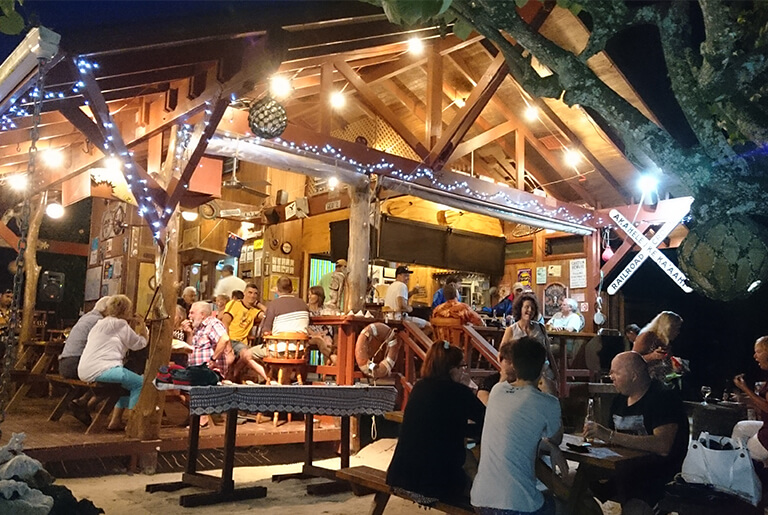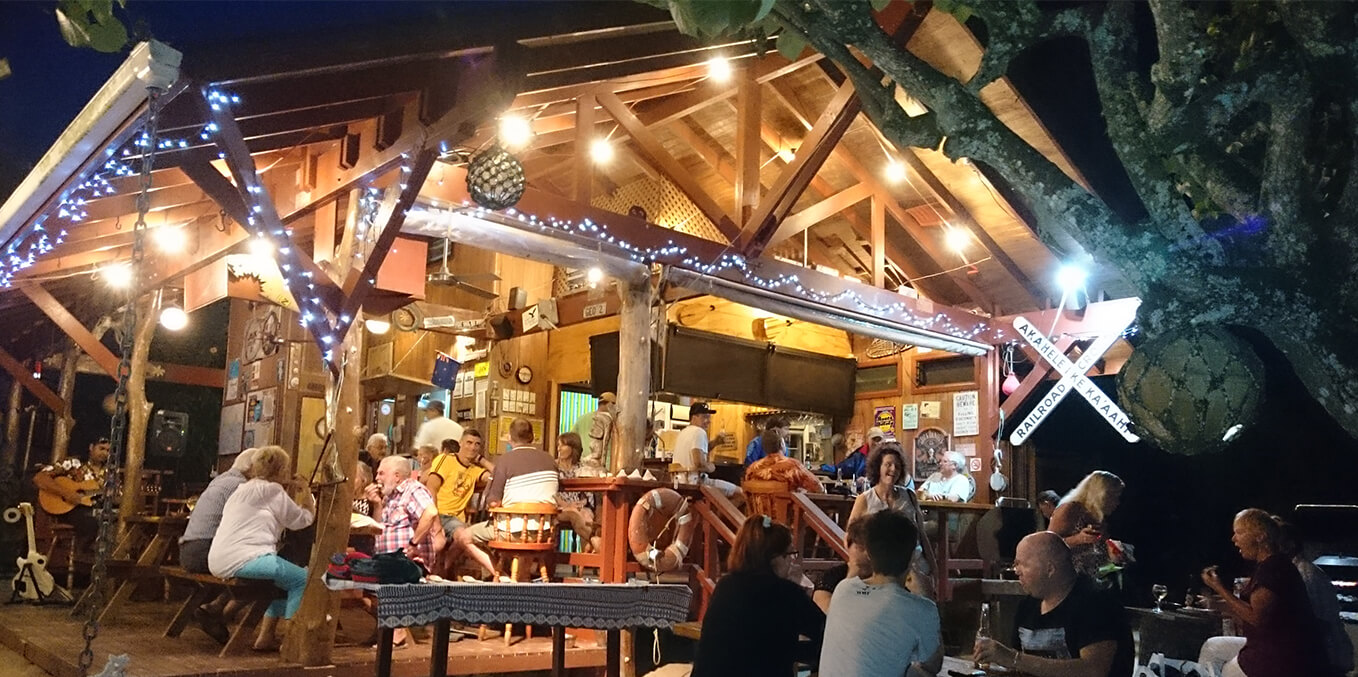 The concept of paradise was probably invented right here. In the middle of the Pacific, somewhere between Tahiti and New Caledonia, you're not likely to be bothered by hordes of tourists. The Shipwreck Hut is disconcertingly simple. Raw wood and palm leaves make up this humble island bar. Perfect for a no-frills experience: be at one with nature, put away your phone, disconnect and watch the whales swim by in the distance. The temptation, of course, is never to leave.
The Shipwreck Hut, Aroa's Beachside Inn, Arorangi, Rarotonga, Cook Islands
3.The feistiest BB: Little Capo, Corsica, France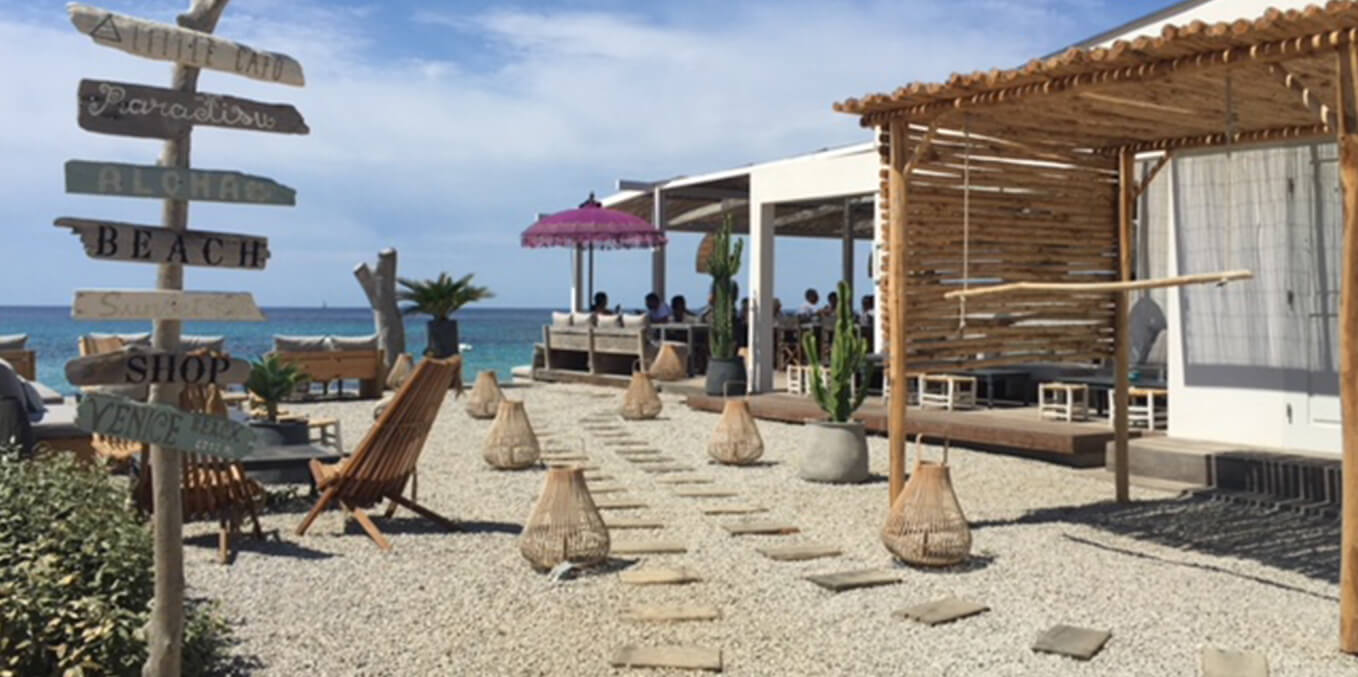 One must cross the city of Ajaccio in the crushing heat before Corsica's untamed and unique wilderness takes over, guiding you up steep, winding roads into the mountains. Fasten your seatbelts as you are about to drop down towards the Mediterranean. At the end of the (only) road, you will find the Capo di Feno, scorching in summer, lunar in winter. Famed for the natural beauty of its beach and sea, the Capo di Feno is home to Little Capo, Corsica's coolest bar-restaurant.
Little Capo, Plage de Sevani Petit Capo, 20000 Ajaccio


4. The most aloha BB: Lava Lava Beach Club, Hawaii
The Lava Lava Beach Club certainly knows how to host: palm-lined beaches, wooden armchairs in the sand, green and blue cushions to match the sea, torches that are lit as the sun goes down and passion-fruit, coconut or pineapple fruit cocktails. Yes, the setting is perfect. Hawaii is generous. And some evenings, two musicians come to sing traditional local folk songs, accompanied by their ukuleles. Change of scenery (and Hawaiian shirt) guaranteed.
Lava Lava Beach Club, 69-1081 Ku'uali'i Place, Waikoloa, Hawaii 96738


5. The most BB BB: Les Graniers, Saint-Tropez, France
Brigitte Bardot may never have set foot in Les Graniers. It was an easy pun. But when in doubt... It is however true that British supermodel Kate Moss is a regular. Located below Saint-Tropez's citadel, in the Graniers creek, this bar-restaurant (or restaurant-bar, let's be honest) is a favourite amongst locals. The address is hard to come by, and the establishment doesn't let just anyone in, but once your feet have touched that sand, you will want to come back again and again.

Les Graniers, 1 chemin des Graniers, 83990 Saint-Tropez
6. The most photogenic BB: Da Conch Shack, Turks and Caicos Islands, Caribbean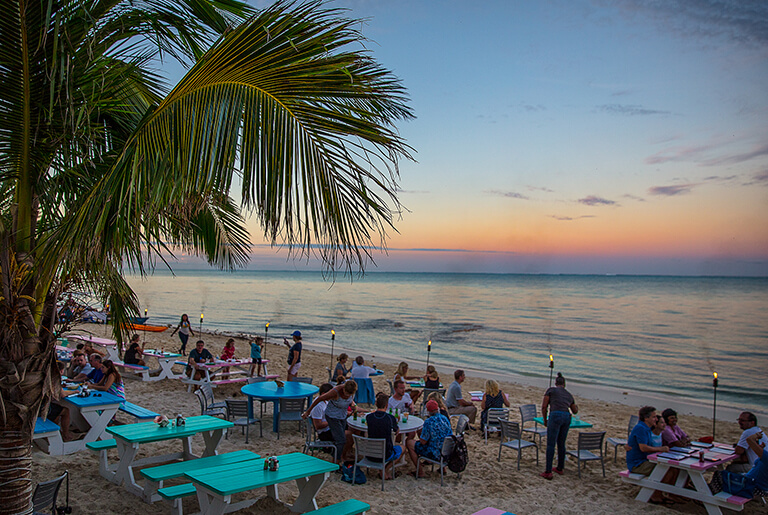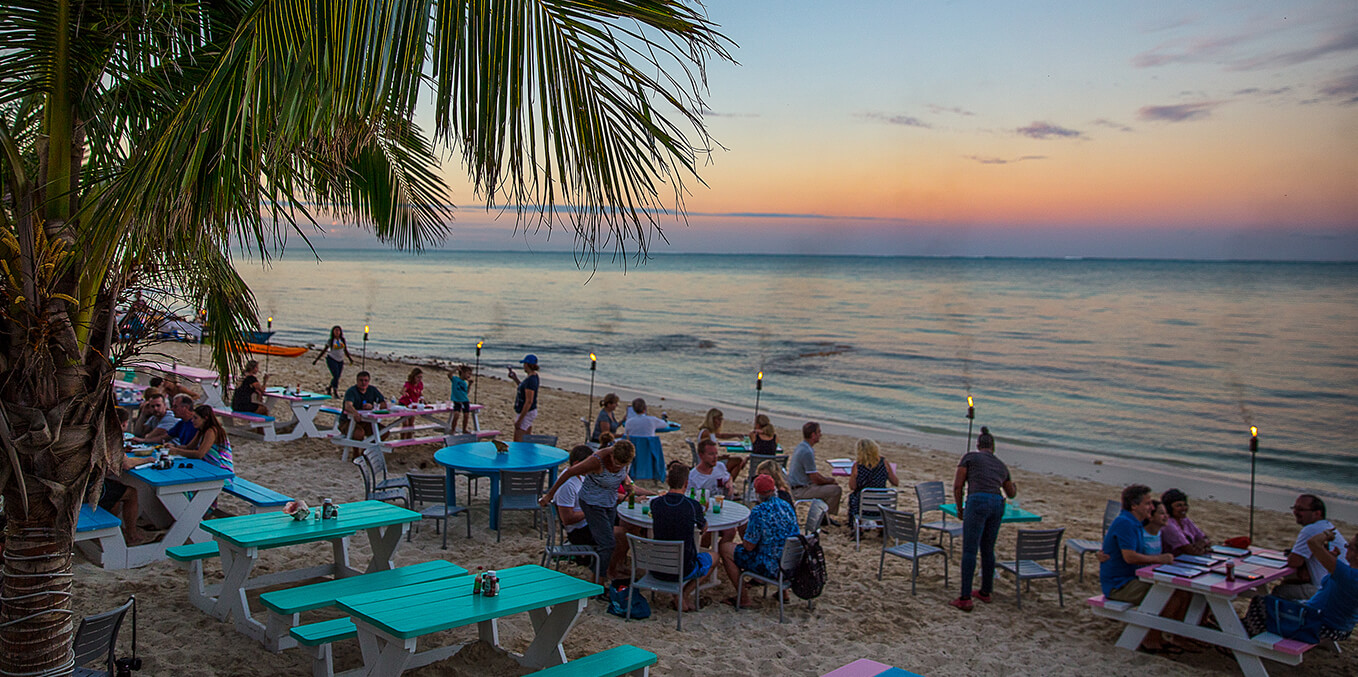 The what now islands? Turks and Caicos, you read it right! Like most people, you may never have heard of these tiny, heavenly islands. Unless you suffer from wanderlust. Located in the Caribbean, north of Haiti, these discreet islands are home to Da Conch Shack. A small and simple but chic hut, in typical Caribbean style with its white wood and pastel colours, where one comes to enjoy the rum after feasting on house specialities such as grilled lobster or conch fritters.

Da Conch Shack, Blue Hills Road, Providenciales, Turks and Caicos Islands, British West Indies.
7. The most urban BB: Salt Beach, Barcelona, Spain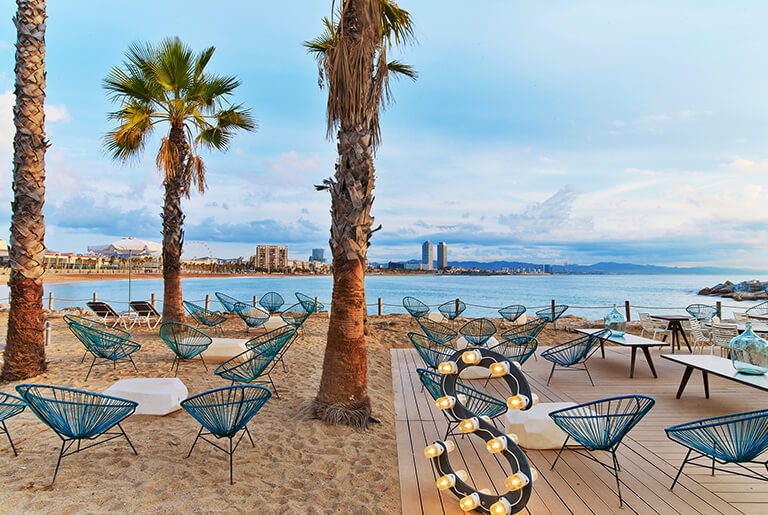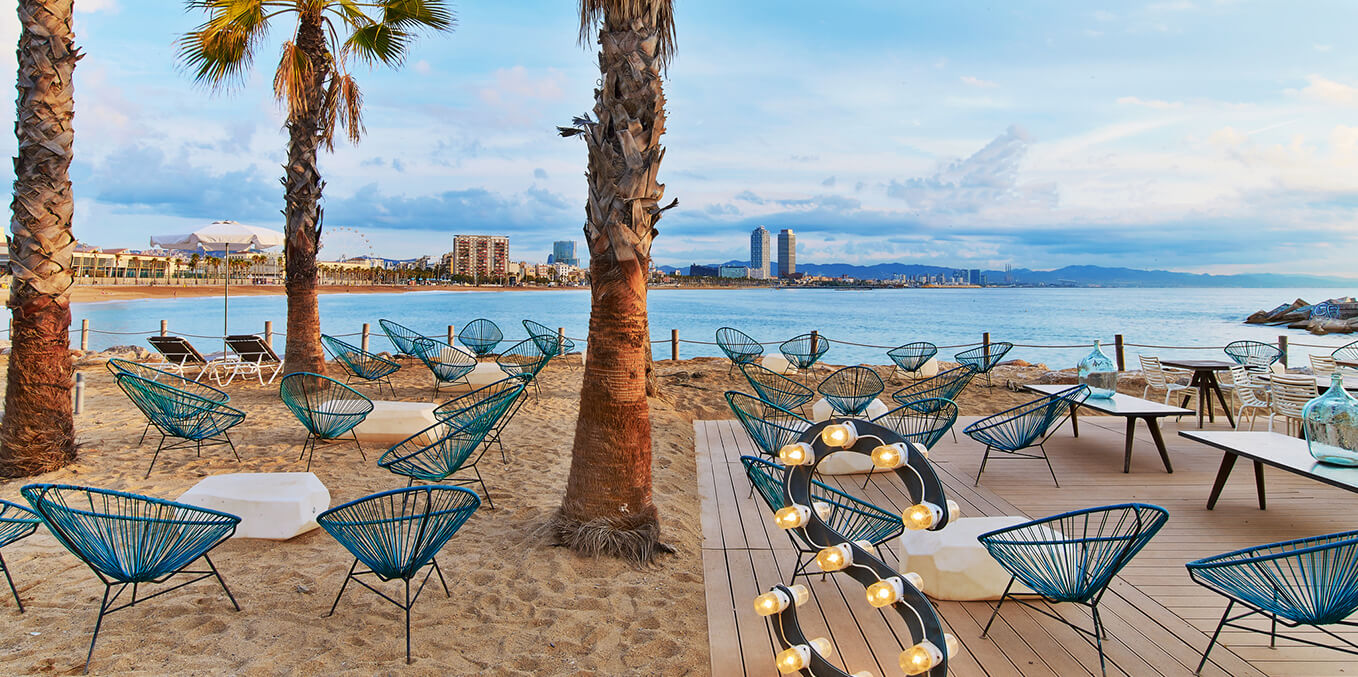 A mix of urban buzz and easy living, an explosive cocktail of elegant authenticity and sweet madness, Barcelona is the one place everyone agrees on. One of the craziest beach towns in the world (sorry, Rio, LA, Sydney and co.), our heart lies with this Spanish beauty and its unique atmosphere… and gastronomy. Salt Beach is just like its neighbourhood, Barceloneta, a former fishing quarter with stunning sea views: stylish but laid back, chatty but pleasant.
Salt Beach, Passeig del Mare Nostrum, 19-21, 08039 Barcelona, Espagne


8. The most authentic BB: Crasqui, Los Roques, Venezuela
The Los Roques archipelago is one of the world's best kept secrets and it is not without heartache that we are telling you about it today. When the plane touches down on the landing strip running parallel to the sea, the beauty of what you perceive is blinding, as is the brightness. Made up of 350 islets located 160 km off the Venezuelan coast, this eco-friendly paradise practices responsible tourism in order to protect its exceptional sites. No roads, no taxis, but a nameless bar on a rock: Cayo Crasqui. Robinson Crusoe can only have been written here.


9. The most out-of-the-ordinary BB: Tew Lay Bar, Krabi, Thailand
A dream beach bar is often defined by its simplicity and natural beauty but also by how hard it is to reach. Paradise must be earned! A long solo hike through the wilderness will lead you to the Tew Lay Bar, as long as you don't give up along the way. We promise you, it's worth it. Located on stilts above the rocks, this beach bar offers spectacular views over the Railay cliffs. And the cherry on top? Wooden platforms suspended in the trees to enjoy the peace and quiet in an intimate setting.

Tew Lay Bar, Ao Nang, Mueang Krabi District, Province de Krabi, Thaïlande


10. The most hipster BB: Kiosko 62, Formentera, Balearic Islands

In the '70s, Bob Dylan used to hang out with his guitar and his poetry in this chiringuito, formerly known as Sun Splash. Legend tells us that Jimi Hendrix used to visit as well. Today, one might run into the likes of Kate Moss, Philippe Starck or Cara Delevingne. Nothing blingy, ostentatious or even that photogenic about Kiosko 62. It's basic, roots and thus authentic. Far from the hustle and bustle of larger Ibiza infrastructures, Formentera remains a small, rebellious and wild island that attracts those seeking a little discretion.
Kiosko 62, camino de Can Simonet I, 3073, 07871, îles Baléares