Back to Browsing
Back to Browsing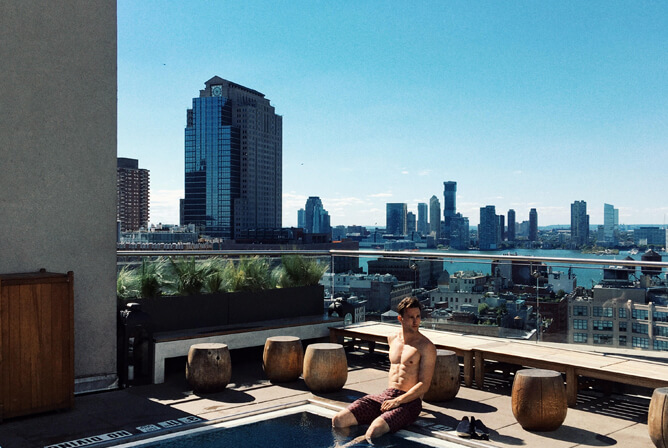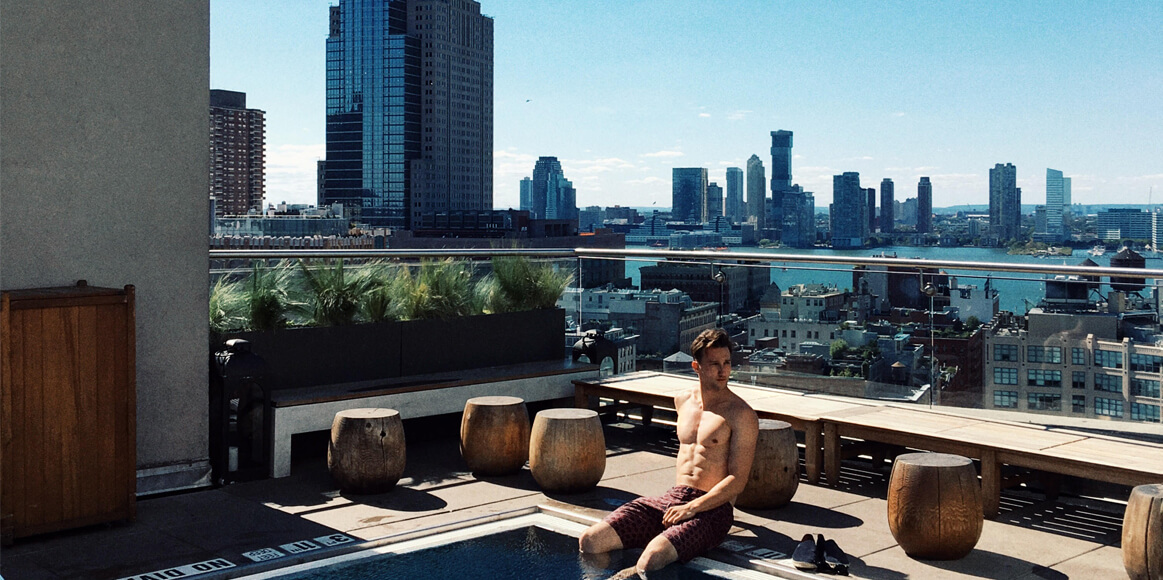 VILEBREQUIN x WALLPAPER / POOLSIDE 365 / OCTOBER 2016
29 October 2016 - Destinations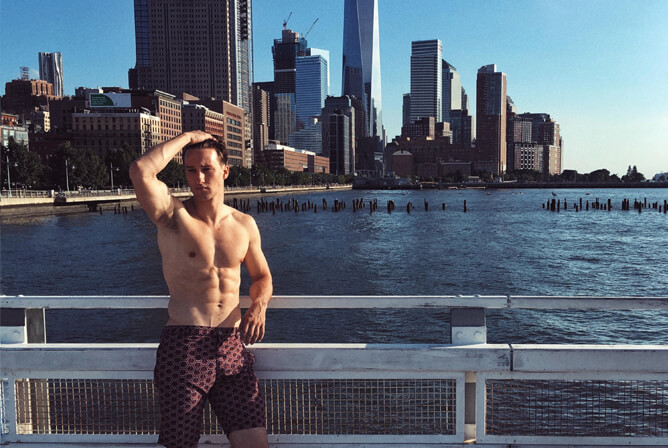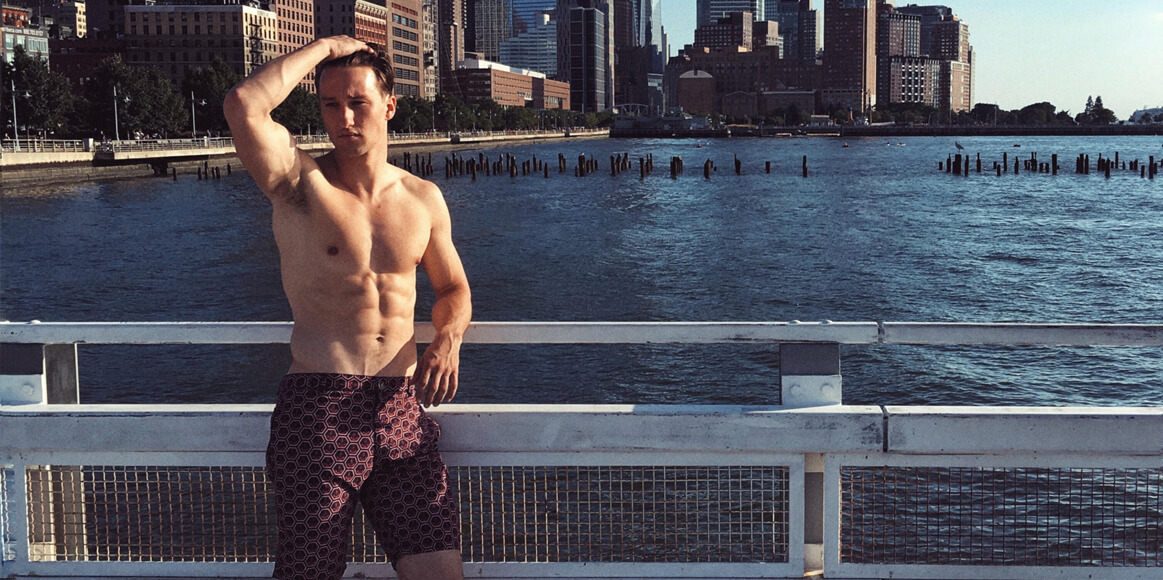 1. What are your favourite summer hangouts in the city?

The SoHo House rooftop, the LIC water front and anywhere in SoHo.
2. Your tips for sustaining the Poolside 365 lifestyle in your city
1. Be a SoHo House member. 2. Have friends with a pool in the building. 3. If you're able and willing to leave the city, have friends with pools out in Long Island. 4. Worst comes to worst just wear your swim trunks as shorts and act like you're headed to a pool.
3. Describe your perfect city summer day
Waking up early, ideally to catch the sunrise, enjoy a nice cup of coffee then head out for an early morning workout. Freshen up, get ready, go explore on the Vespa and find a park to hang out in with friends. Next stop: lunch, and hanging out by a pool in the afternoon, embracing my inner child and having fun in the water till I'm tired and ready to pass out.

4. Please list the five essential items you need for a summer
- Rolling Stones trunks by Vilebrequin.
- A refreshing, masculine go-to cologne.
- A motorcycle license.
- The perfect linen pants. Like the Pacha by Vilebrequin.
- A pair of sandals.
5. What is the best pool in your city?
I'll bring it up a third time: SoHo House rooftop pool in the Meatpacking District.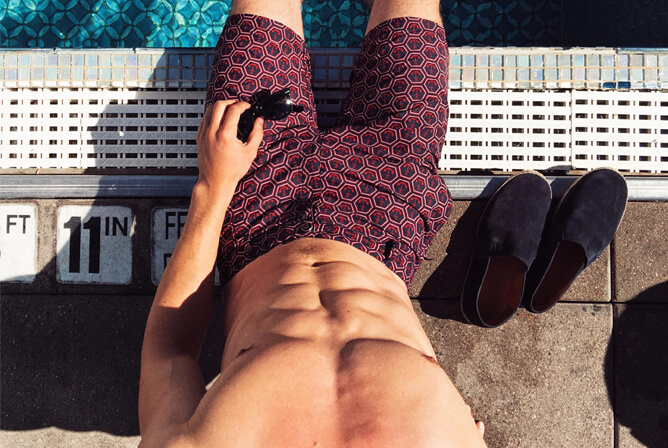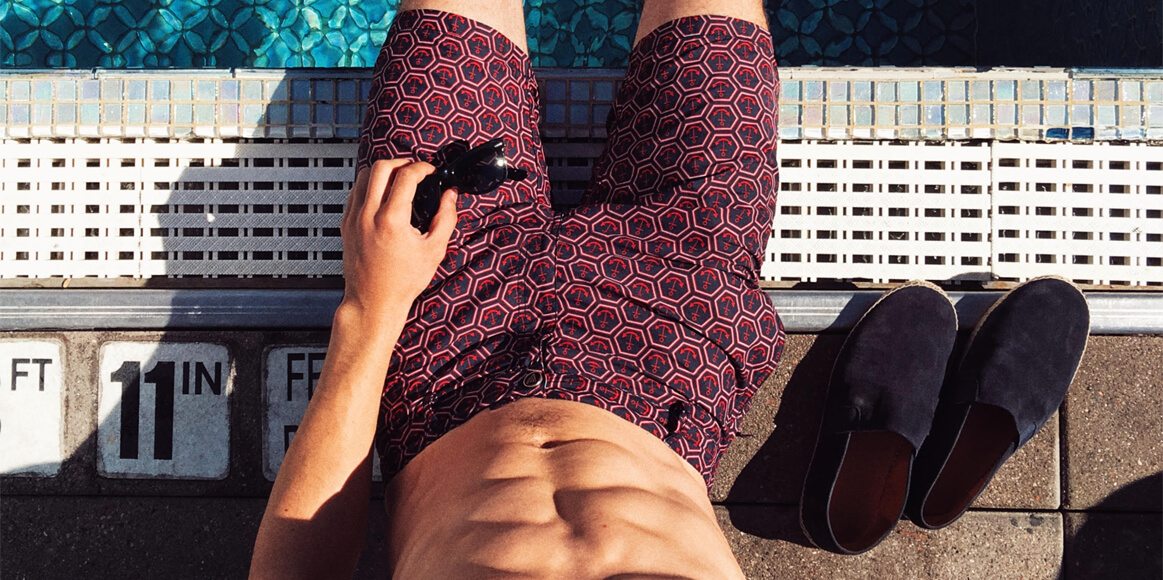 6. How does the sun affect the lifestyle of the people in your city?
More skin, less troubles. Less layers, more sweat. I think altogether New Yorkers have less to complain about in the summer, so we're a happier people.
7. How do you like to keep cool on a hot city summer day?

Coffee shop hopping or shopping, a wonderful way to take advantage of the excessive AC in the United States. The better option is staying close to a body of water — pool parties are probably the best solution anybody could think of.
8. When the city heat gets too hot, to where do you make your escape?
I do like heading upstate a bit: the air is fresher, less sticky and I enjoy the ride up there. LA is a tad further away, but also always a great escape, with a lot more pools to choose from.
9. What song sums up the summer for you?
"Summer Sixteen". Pretty straight forward.
10. Swimming; do you put in the lengths…or just splash around?
Depends on who's in the pool. In the mornings I like putting in lengths, one of the best workouts you could get. With buddies or girls around, I'd rather just splash around, play games and have fun.
Instagram: @marcelfloruss
Website: www.onedapperstreet.com