Shop by look
Shop by look
13 products
Opening the door to days of sunshine and freedom, our women's collection showcases Vilebrequin's summer clothing and beachwear to create a range of timeless, feminine looks. Perfect when you're going for a stroll or out for a drink, our women's tunic dress gives you a chic, relaxed appearance and can be topped off with a Vilebrequin beach bag. Available in a variety of colours and featuring a range of creative prints, team Vilebrequin's women's swimsuits and bikinis with a linen shirt for a walk along the beach or as a post-swim layer. Explore our selection of women's summer looks.
View All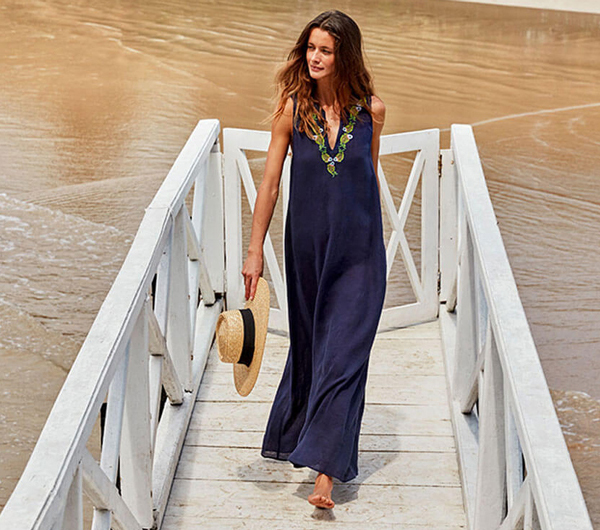 Shop by look : When comfort meets elegance.
A family day at the beach, a quick dip with the girls... At Vilebrequin, we've got you covered for all your summer activities, with our ever so chic and unique looks. Fulfil your nautical needs with our women's shorties and anti-UV T-shirts, or satisfy your desire for a more refined look with our long beach dresses and sarongs. And don't forget our must-have beach accessories: an oversized beach bag, a fouta towel, stylish sunglasses or a beach pouch to match your favourite swimsuit print. Vilebrequin's one-piece swimsuits, bikinis and trikinis will beautifully enhance your curves all summer long.