High waist
Swimwear High waist 5 products
At Vilebrequin, we've given a second youth to women's high-waisted swimsuits, a timeless classic of the female wardrobe. Chic and precise, these women's swimsuits are aimed at those who wish to flaunt an immaculate silhouette. With their appealing detailing, flawless manufacturing and pure lines, these bikini bottoms herald an unforgettable summer.
View All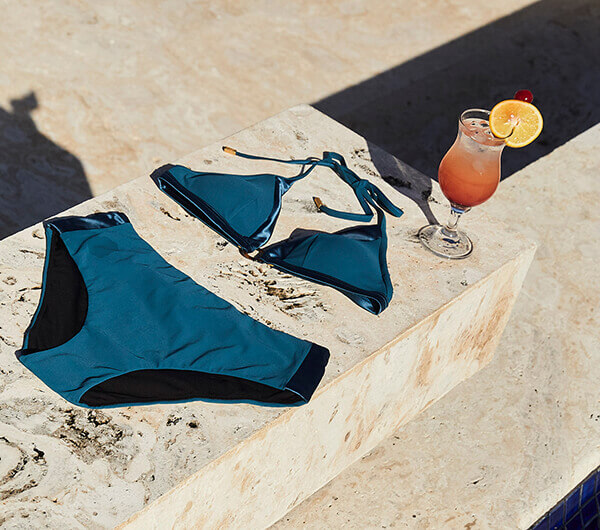 When Vilebrequin revisits women's high-waisted swimsuits.
Made out of airy and refined materials for the most luxurious of holidays, Vilebrequin shaping swimsuits outline modern, attractive and timeless silhouettes. They are extremely comfortable and allow those that wear them to fully enjoy their time on the beach without ever having to worry about being stylish. The perfect partner for a long summer holiday or multiple getaways, our women's high-waisted swimsuits aim to meet the needs of the modern aesthete. Cut high on the leg for a lengthening effect, these women's high-waisted swimsuits widen the sphere of possibilities in terms of summer chic. Some are even reversible; allowing you to switch between plain and printed to your heart is content and always be stylish.