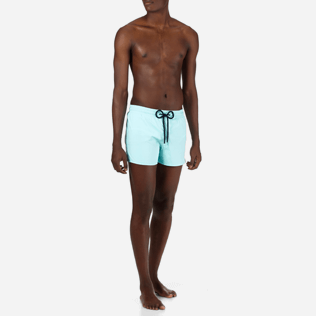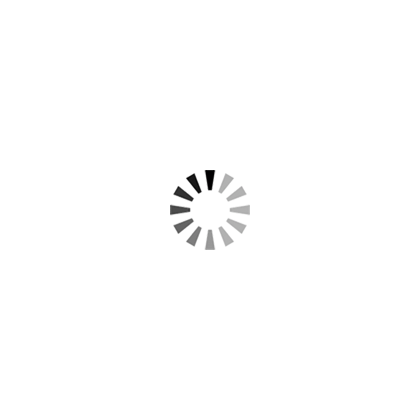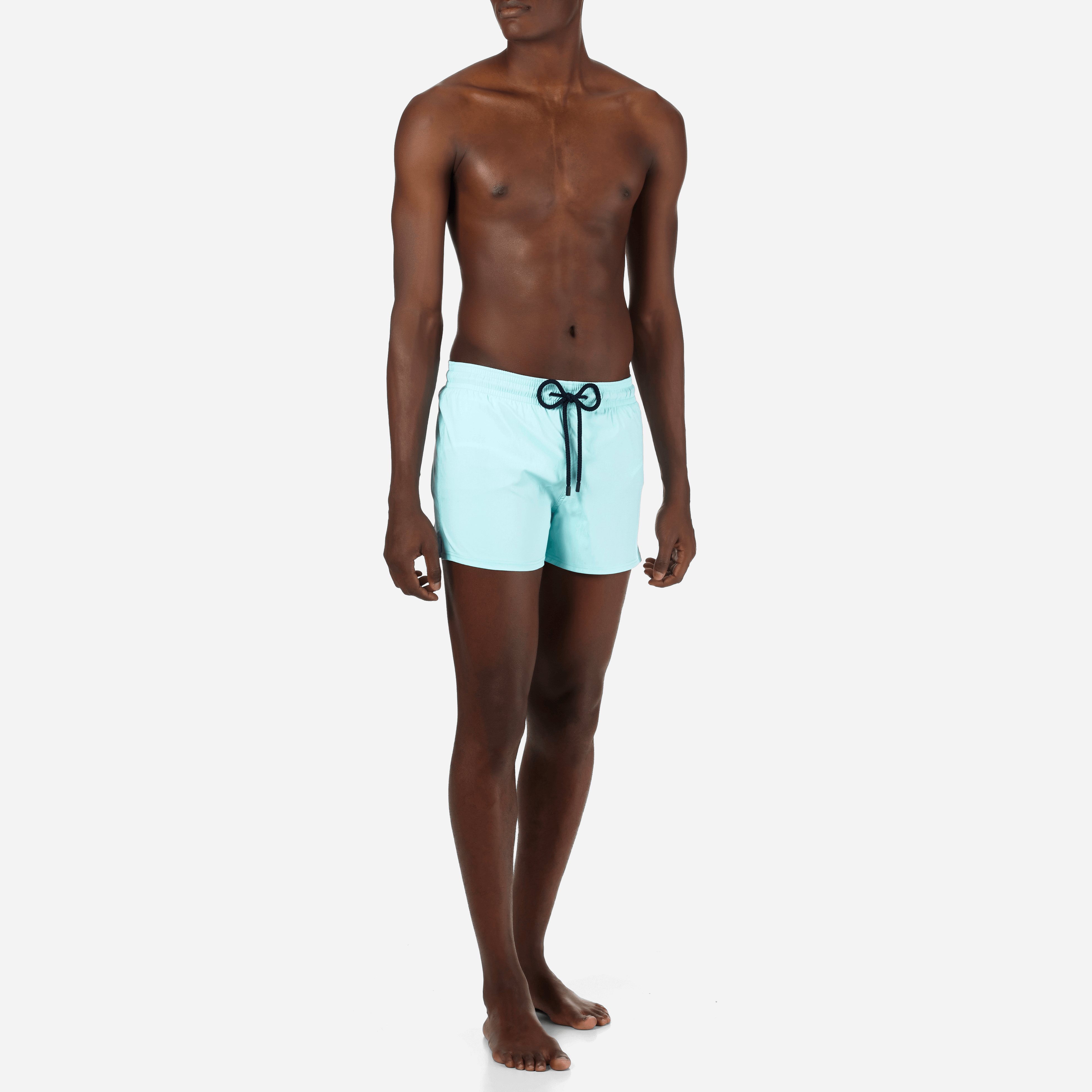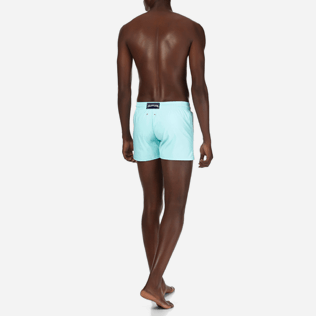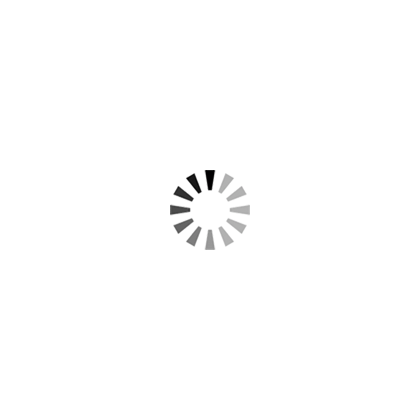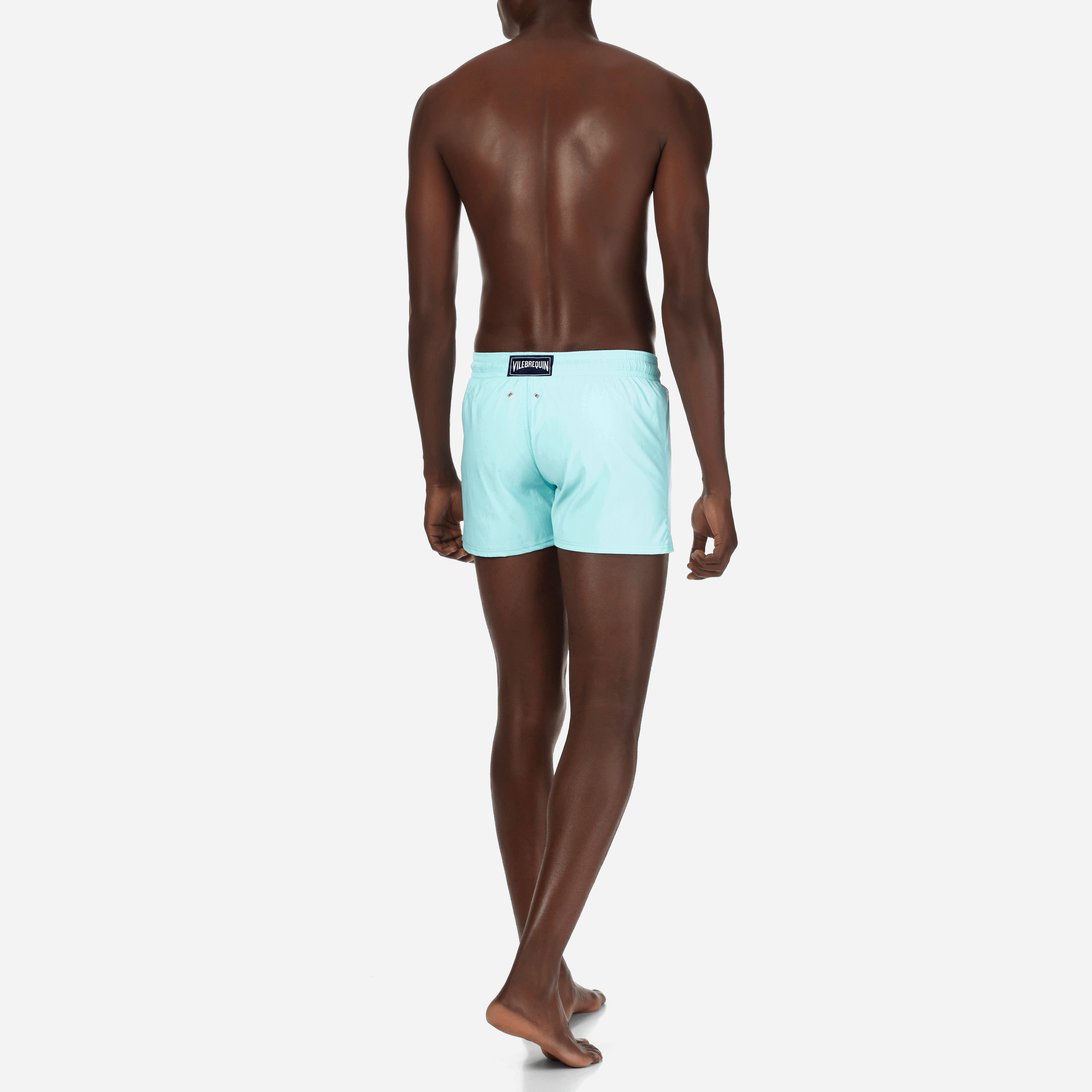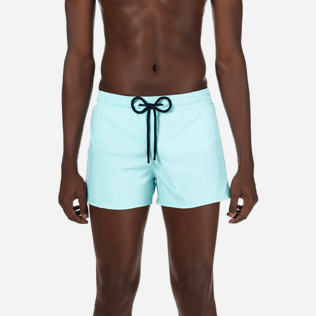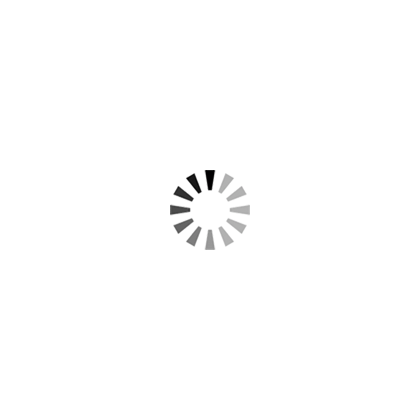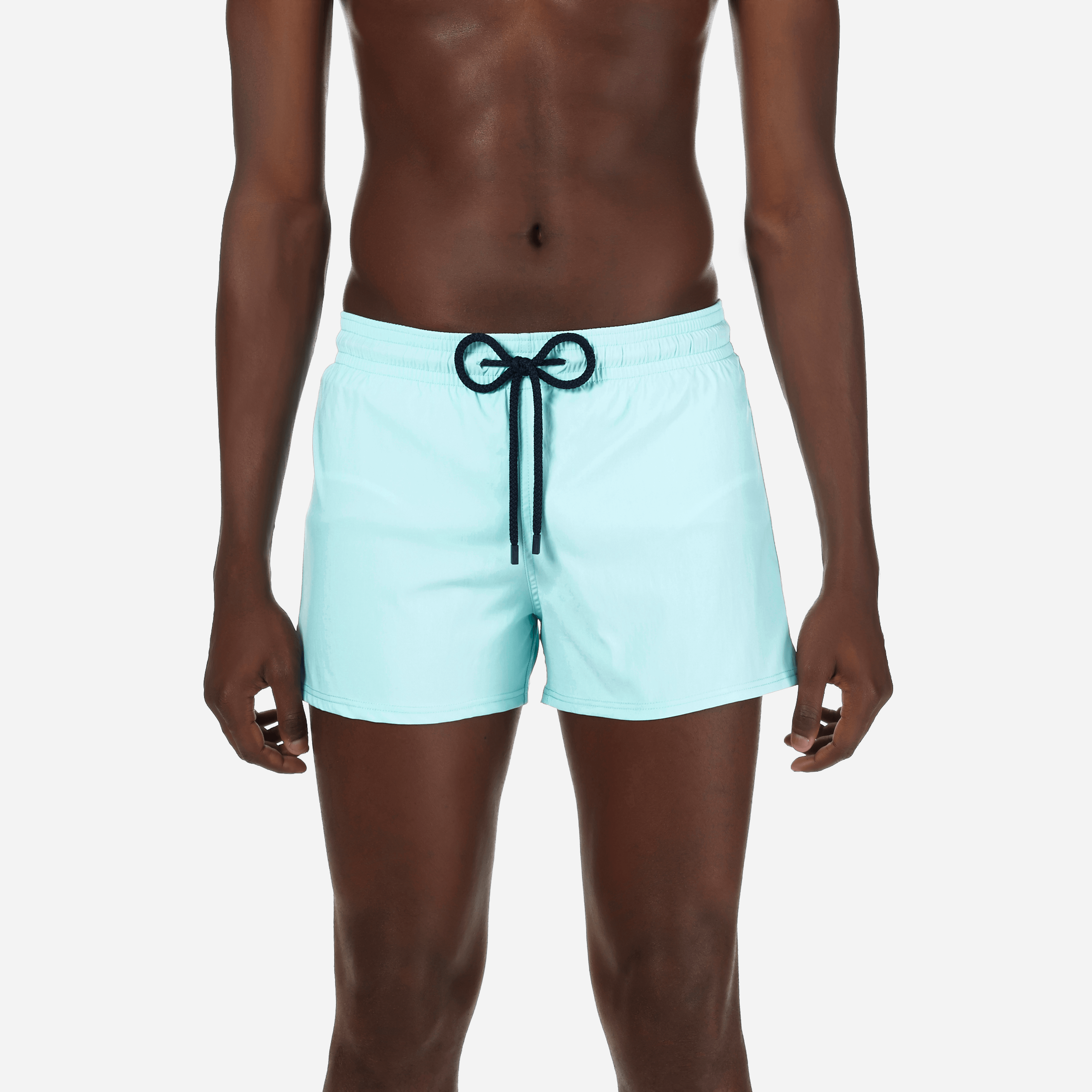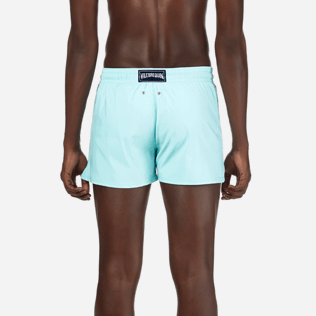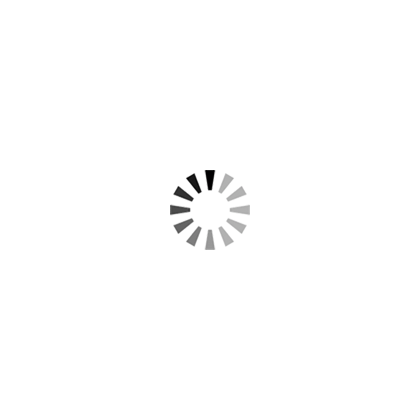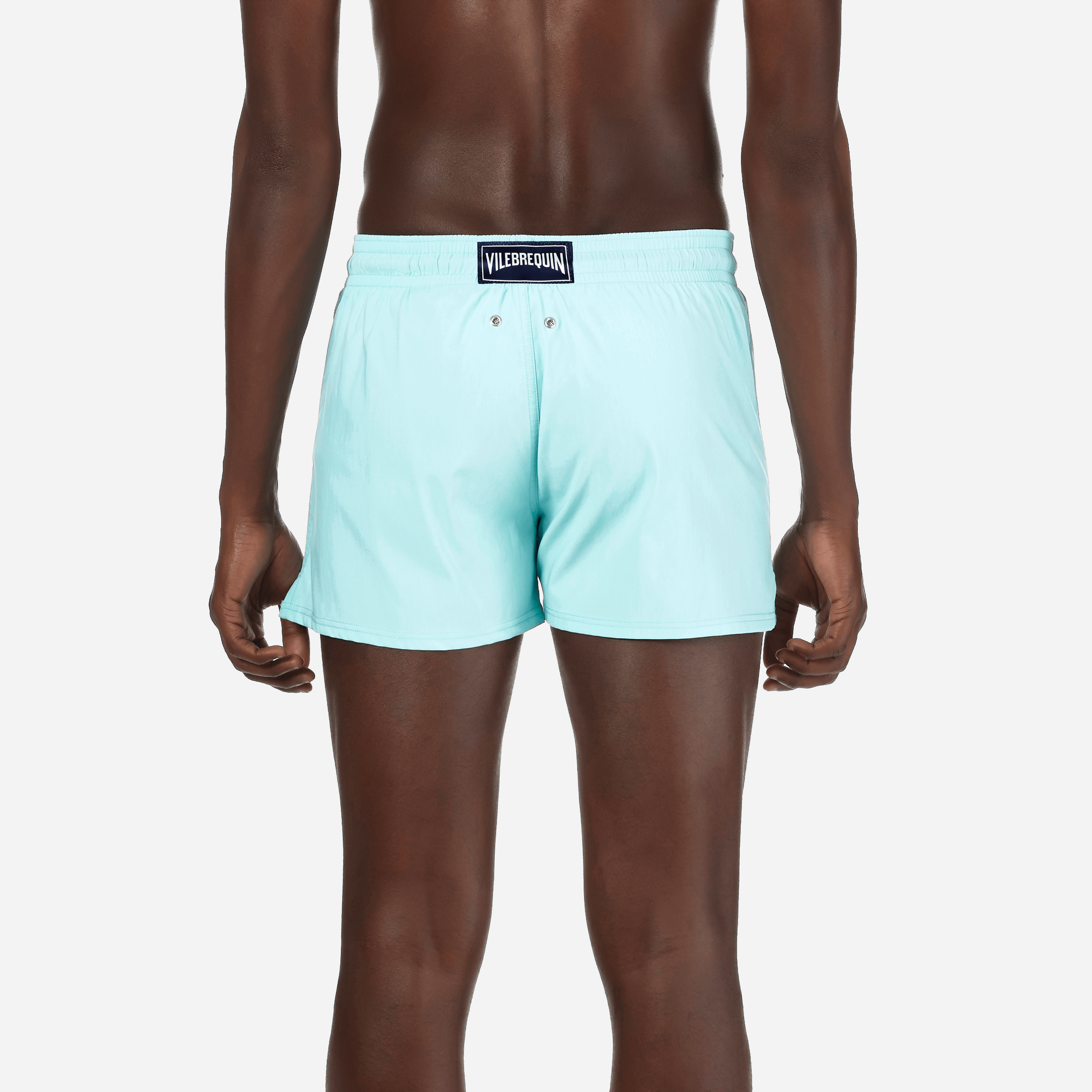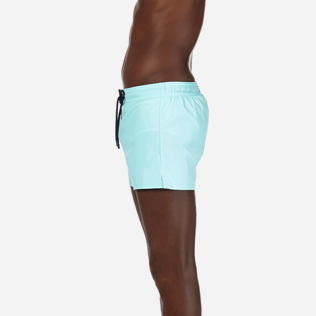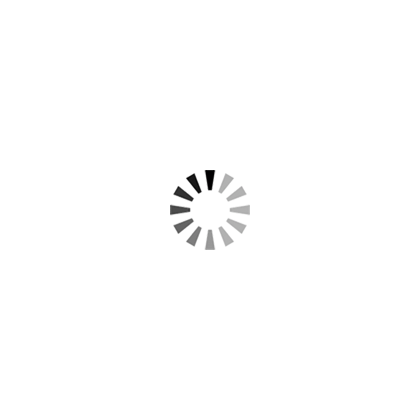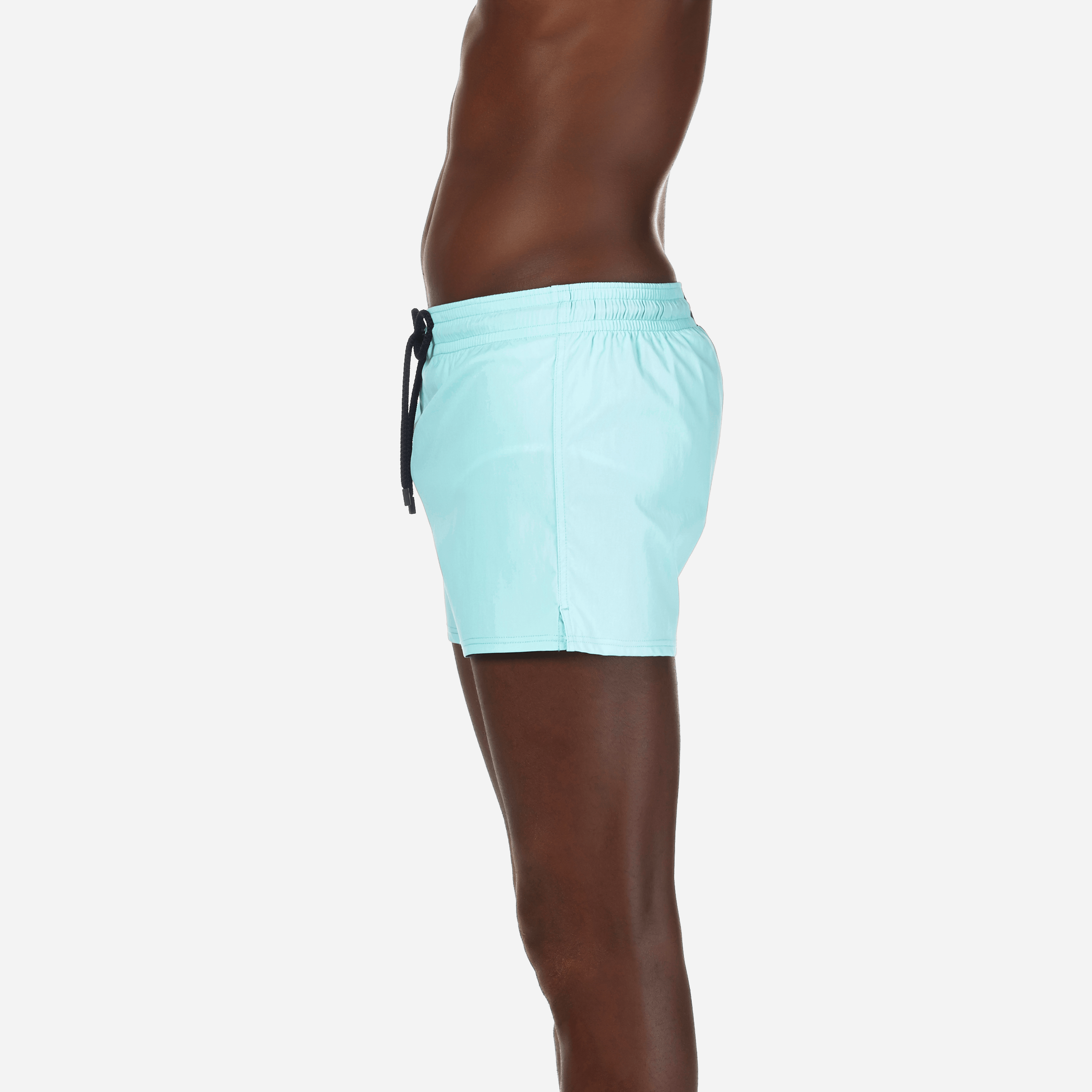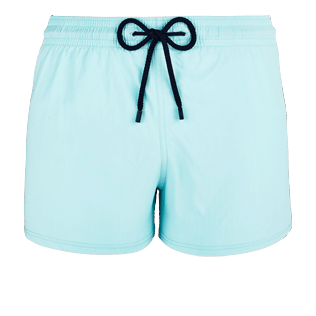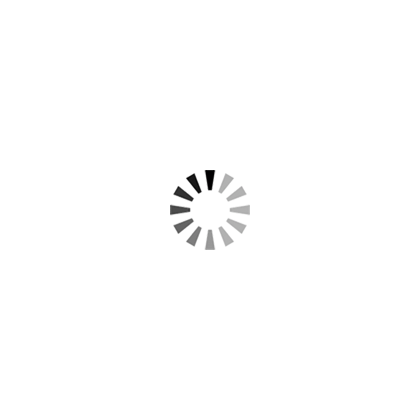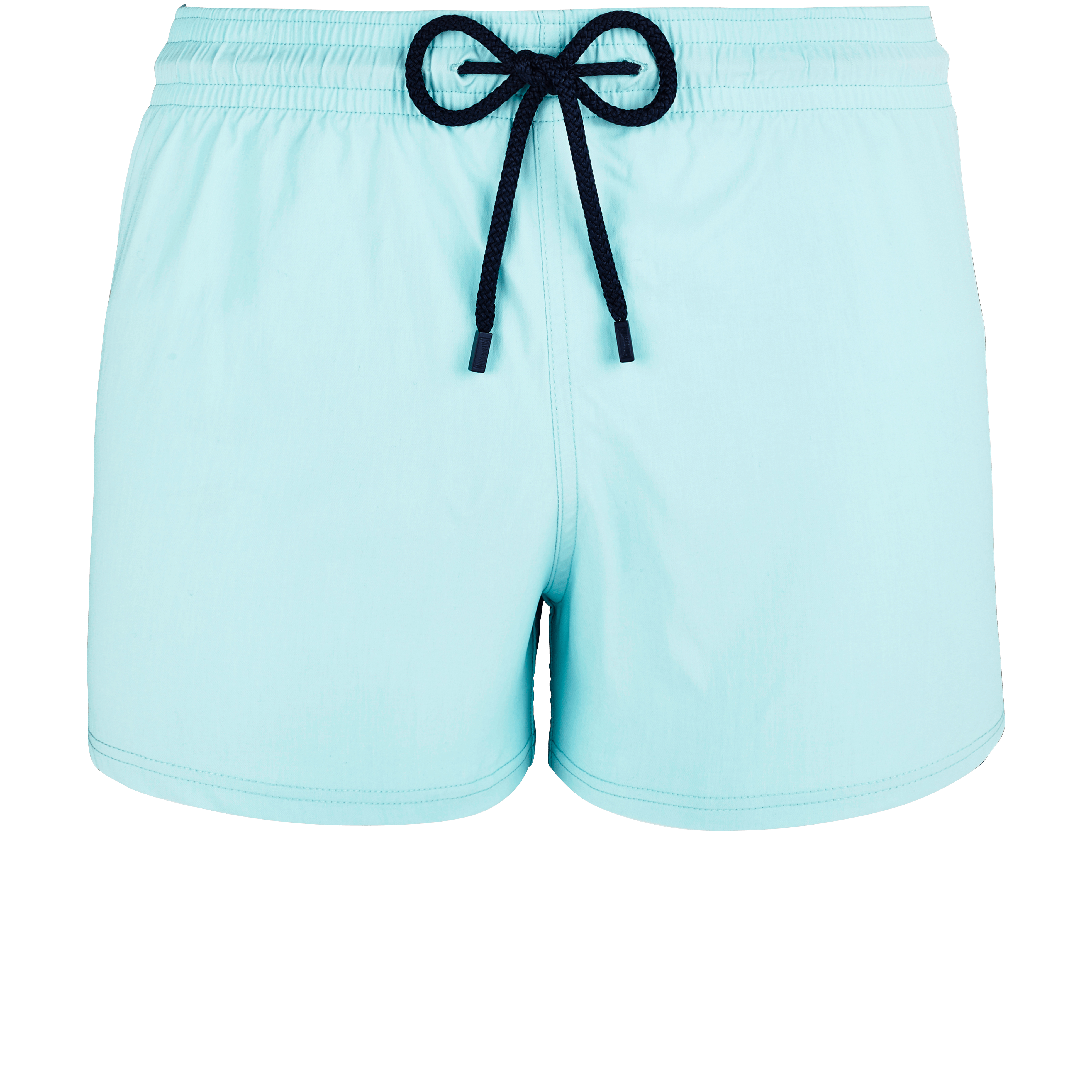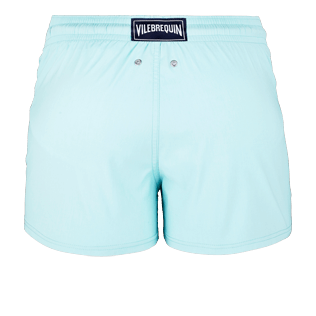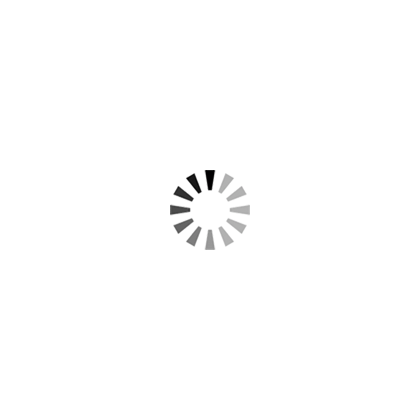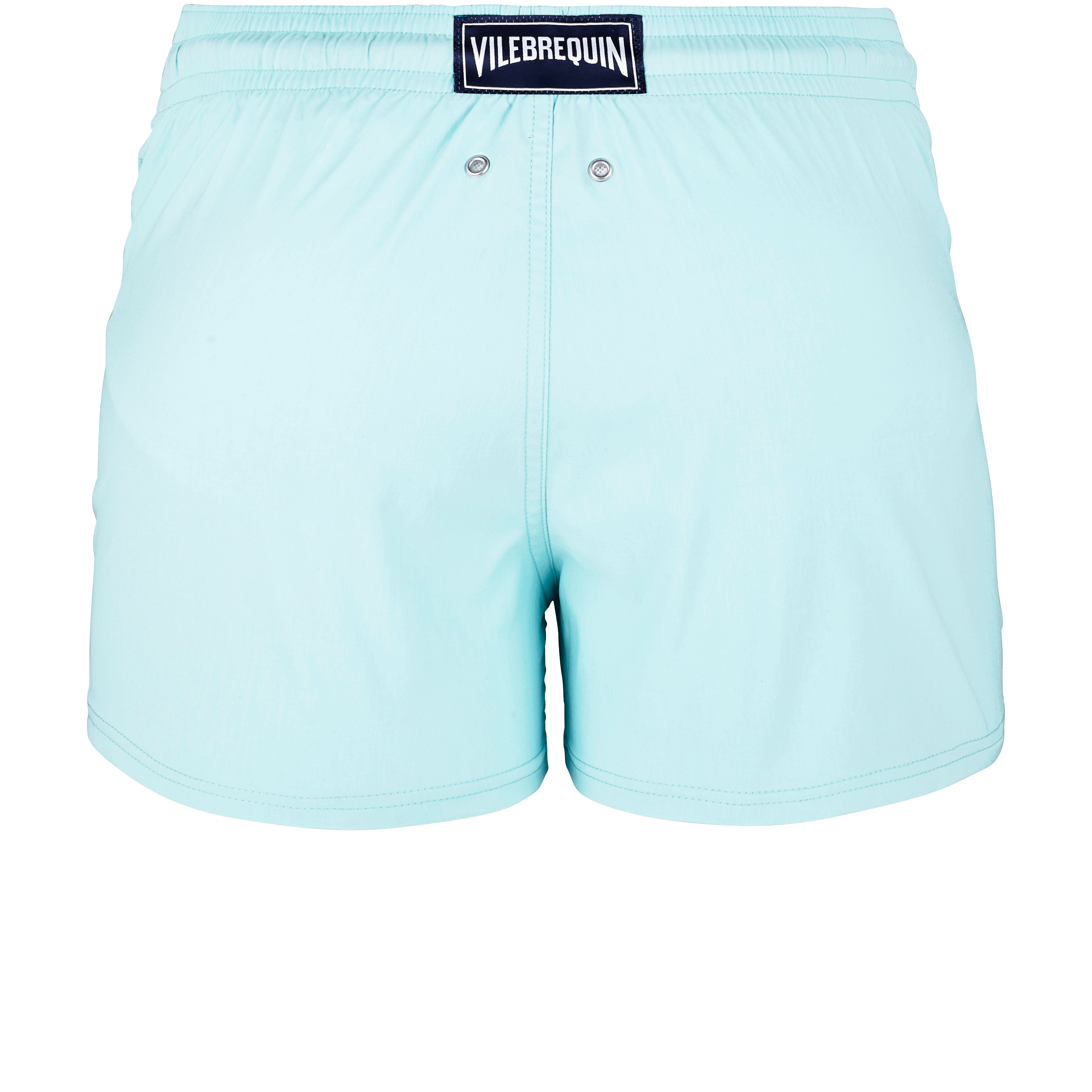 Men Short and Fitted Stretch Swimwear Solid
Details
XS is out of stock at the moment. You can:
1. Check availability in store
2. Be alerted when this size is back
Additional Information


Description
This men's swimwear is made of stretch material in a solid colour. The inner lining is made of soft and comfortable cotton/polyester without any seams.
Elastic waistband
Drawstring
2 side slits
Tips Vilebrequin engraved
Side leg length in M : 33 cm
Men Swimwear
Short and Fitted Swimwear
Solid Swimwear
Stretch Swimwear
5% elastane, 95% polyamide
Style:
man
Model:
MAN8118H-333
Color:
LAGOON / BLUE
Care instructions
To take care of your Swimwear, we advise you to follow our suggestions below:
Washing 30°C
No bleaching
No tumble dry
No dry cleaning
Regular ironing, steam or dry, may be performed at low setting 110°C
Iron inside out
Wash with similar colours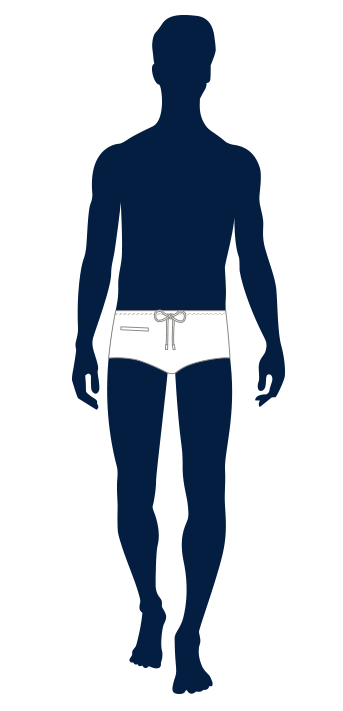 brief & boxer
Flaunt it!
Absolute comfort and unbeatably smart look.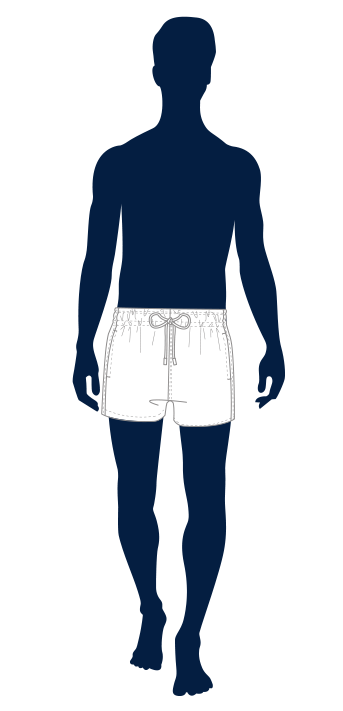 short
Free as a bird!
A short and stretchy cut for great freedom of movement.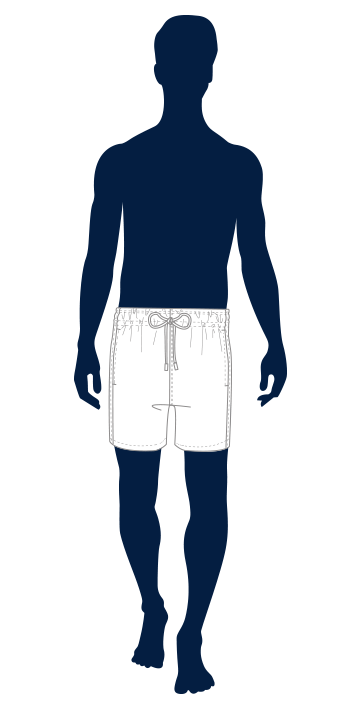 fitted
Feel at ease!
A stretchy version of the classic cut for maximum comfort.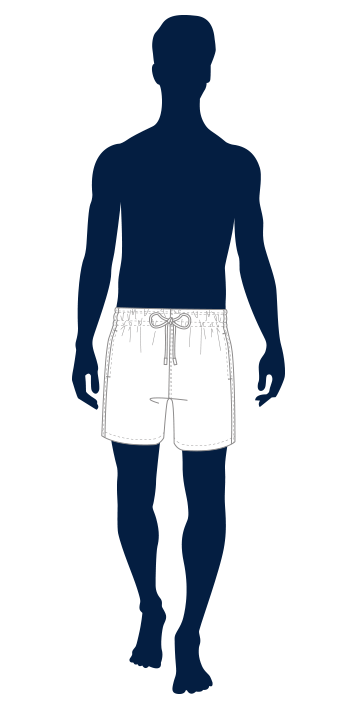 classic
What else?
The iconic original Vilebrequin swimsuit cut.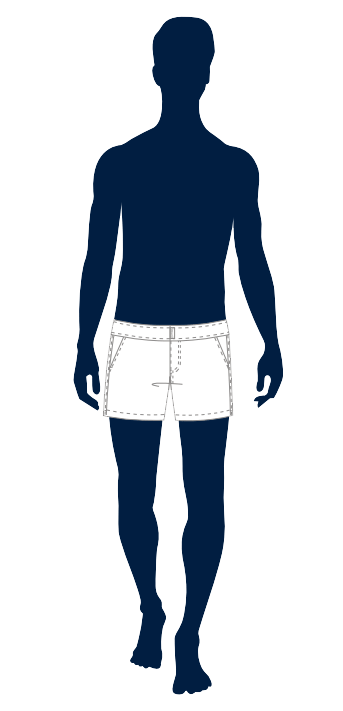 flat belt
Like shorts!
A stretchy cut with flat and adjustable waistband for a modern look.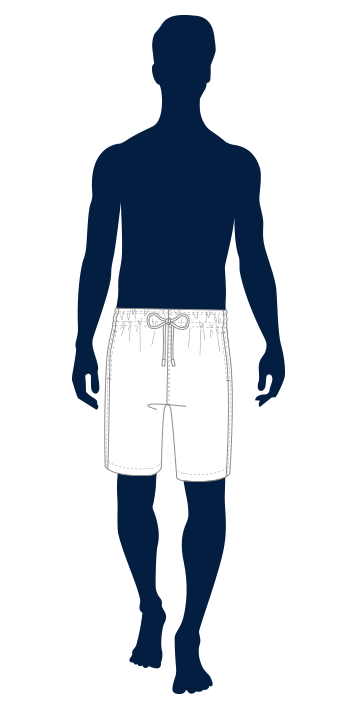 long
Surfing spirit.
A long version of the classic cut for a cool surfer look.
men swimwear
Between sizes?
If your measurements are between those listed in the size chart, pick the next larger size for a comfort fit and pick the smaller size for a slim fit.
How to measure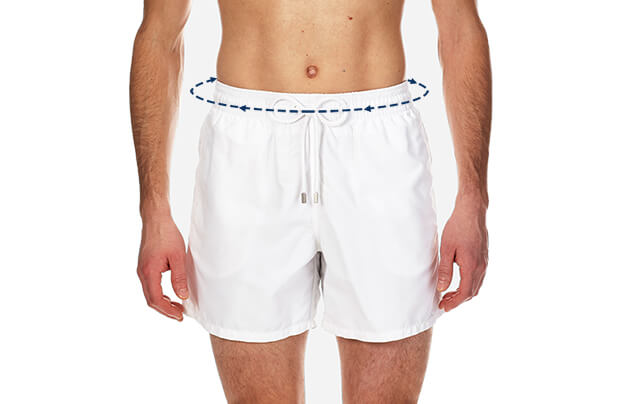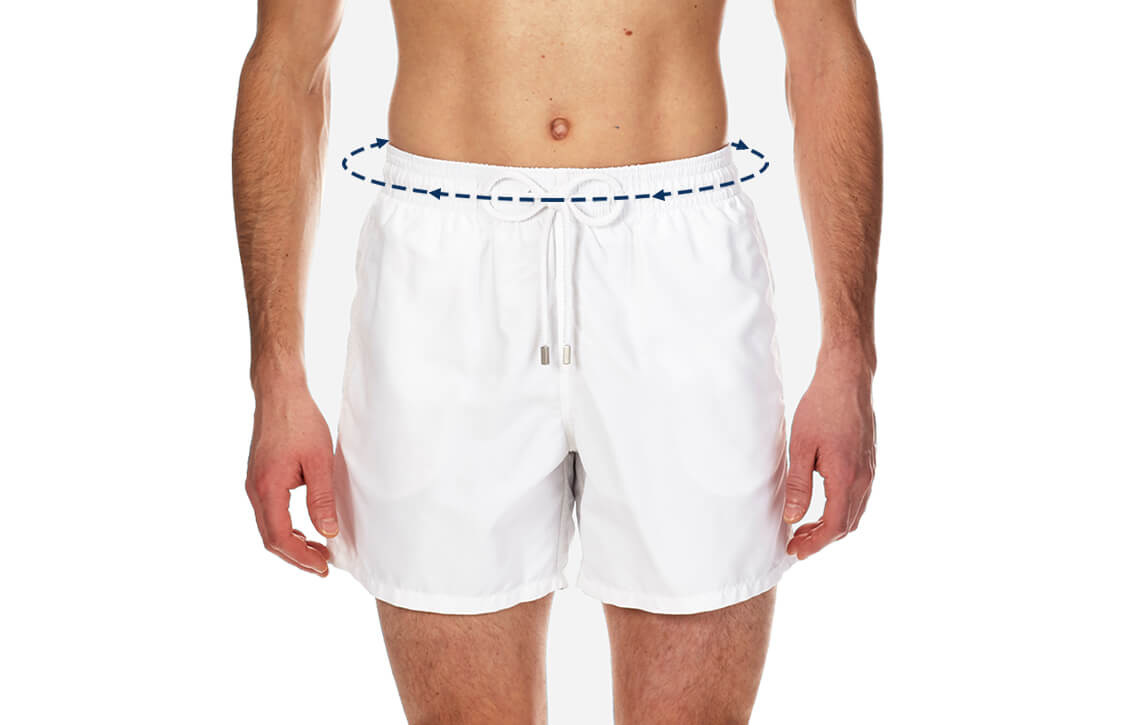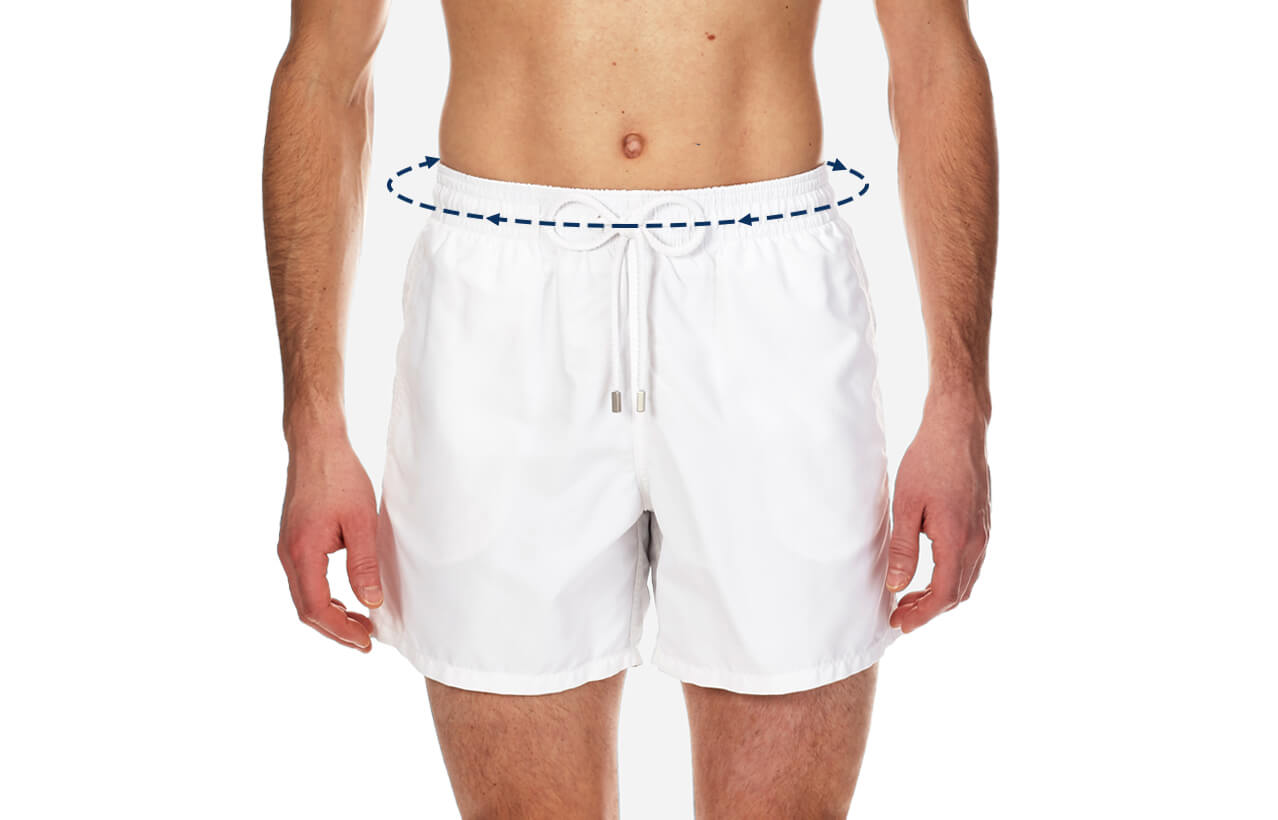 waistband circumference
Measure around your waist, where your pants usually fall.Keep one finger between the tape and your body to ensure an accurate fit.
Men swimwear styles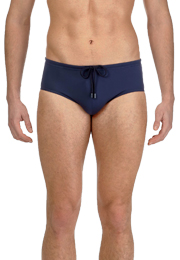 Swim Briefs & Boxers
NAGE - NIGHT - NUAGE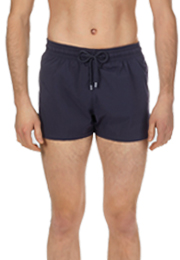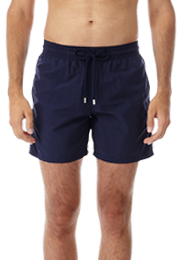 Classic Style
MOOREA - MOOPEA - MORIO - MOKA - MOLOKA - MOTU - MISTRAL - MILORD - MAHINA - MOKAMI - MOORISE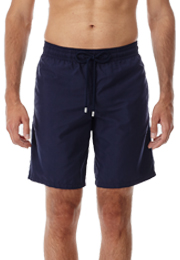 Long Style
OKOA - OKORISE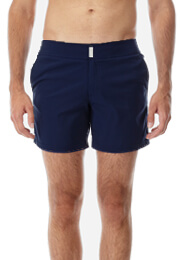 Flat waistband
MERISE- MERLE - MIDNIGHT
Standard Free shipping
Home delivery within 2-6 working days from order confirmation. Please check our FAQ for more details.
Express Delivery
Home delivery within 1-3 working days from order confirmation if order placed before 1pm CET.
30 Days Return Policy
You have 30 days from receipt of your order to return a product purchased from our Online Shop. Please use the return form included in your package.
Where we ship
On our European website, we deliver to the following countries. Click your destination country to get more information about delivery times.
Expected delivery time: - 5 to 13 business days

Expected delivery time: - 5 to 13 business days

Expected delivery time: - 5 to 13 business days

Expected delivery time: - 5 to 13 business days

Expected delivery time: - 5 to 13 business days

Expected delivery time: - 5 to 13 business days

Expected delivery time: - 5 to 13 business days

Expected delivery time: - 5 to 13 business days

Expected delivery time: - 5 to 13 business days

Expected delivery time: - 5 to 13 business days

Expected delivery time: - 5 to 13 business days

Expected delivery time: - 5 to 13 business days

Expected delivery time: - 5 to 13 business days

Expected delivery time: - 5 to 13 business days

Expected delivery time: - 5 to 13 business days

Expected delivery time: - 5 to 13 business days

Expected delivery time: - 5 to 13 business days

Expected delivery time: - 5 to 13 business days

Expected delivery time: - 5 to 13 business days

Expected delivery time: - 5 to 13 business days

Expected delivery time: - 5 to 13 business days

Expected delivery time: - 5 to 13 business days

Expected delivery time: - 5 to 13 business days

Expected delivery time: - 5 to 13 business days

Expected delivery time: - 5 to 13 business days

Expected delivery time: - 5 to 13 business days

Expected delivery time: - 5 to 13 business days

Expected delivery time: - 5 to 13 business days

Expected delivery time: - 5 to 13 business days

Expected delivery time: - 5 to 13 business days

Expected delivery time: - 5 to 13 business days

Expected delivery time: - 5 to 13 business days

Expected delivery time: - 5 to 13 business days

Expected delivery time: - 5 to 13 business days

Expected delivery time: - 5 to 13 business days

Expected delivery time: - 5 to 13 business days

Expected delivery time: - 5 to 13 business days

Expected delivery time: - 5 to 13 business days

Expected delivery time: - 5 to 13 business days

Expected delivery time: - 5 to 13 business days

Expected delivery time: - 5 to 13 business days

Expected delivery time: - 5 to 13 business days

Expected delivery time: - 5 to 13 business days

Expected delivery time: - 5 to 13 business days

Expected delivery time: - 5 to 13 business days

Expected delivery time: - 5 to 13 business days

Expected delivery time: - 5 to 13 business days

Expected delivery time: - 5 to 13 business days

Expected delivery time: - 5 to 13 business days

Expected delivery time: - 5 to 13 business days

Expected delivery time: - 5 to 13 business days

Expected delivery time: - 5 to 13 business days

Expected delivery time: - 5 to 13 business days

Expected delivery time: - 5 to 13 business days

Expected delivery time: - 5 to 13 business days

Expected delivery time: - 5 to 13 business days

Expected delivery time: - 5 to 13 business days
Expected delivery time: - 5 to 13 business days

Expected delivery time: - 5 to 13 business days

Expected delivery time: - 5 to 13 business days

Expected delivery time: - 5 to 13 business days

Expected delivery time: - 5 to 13 business days
Expected delivery time: - 5 to 13 business days

Expected delivery time: - 5 to 13 business days

Expected delivery time: - 5 to 13 business days

Expected delivery time: - 5 to 13 business days

Expected delivery time: - 5 to 13 business days

Expected delivery time: - 5 to 13 business days

Expected delivery time: - 5 to 13 business days

Expected delivery time: - 5 to 13 business days

Expected delivery time: - 5 to 13 business days

Expected delivery time: - 5 to 13 business days

Expected delivery time: - 5 to 13 business days

Expected delivery time: - 5 to 13 business days

Expected delivery time: - 5 to 13 business days

Expected delivery time: - 5 to 13 business days

Expected delivery time: - 5 to 13 business days

Expected delivery time: - 5 to 13 business days

Expected delivery time: - 5 to 13 business days

Expected delivery time: - 5 to 13 business days

Not served

Expected delivery time: - 5 to 13 business days

Expected delivery time: - 5 to 13 business days

Expected delivery time: - 5 to 13 business days

Expected delivery time: - 5 to 13 business days

Expected delivery time: - 5 to 13 business days

Expected delivery time: - 5 to 13 business days

Expected delivery time: - 5 to 13 business days

Expected delivery time: - 5 to 13 business days

Expected delivery time: - 5 to 13 business days

Expected delivery time: - 5 to 13 business days

Expected delivery time: - 5 to 13 business days

Expected delivery time: - 5 to 13 business days

Expected delivery time: - 5 to 13 business days

Expected delivery time: - 5 to 13 business days

Expected delivery time: - 5 to 13 business days

Expected delivery time: - 5 to 13 business days

Expected delivery time: - 5 to 13 business days

Expected delivery time: - 5 to 13 business days

Expected delivery time: - 5 to 13 business days

Expected delivery time: - 5 to 13 business days

Expected delivery time: - 5 to 13 business days

Expected delivery time: - 5 to 13 business days

Expected delivery time: - 5 to 13 business days

Expected delivery time: - 5 to 13 business days

Expected delivery time: - 5 to 13 business days

Expected delivery time: - 5 to 13 business days

Expected delivery time: - 5 to 13 business days

Expected delivery time: - 5 to 13 business days

Expected delivery time: - 5 to 13 business days

Expected delivery time: - 5 to 13 business days

Expected delivery time: - 5 to 13 business days

Expected delivery time: - 5 to 13 business days

Expected delivery time: - 5 to 13 business days

Expected delivery time: - 5 to 13 business days
Expected delivery time: - 5 to 13 business days

Expected delivery time: - 5 to 13 business days

Expected delivery time: - Standard shipping: 2 to 5 business days - Express shipping: 1 to 2 business days

Expected delivery time: - Standard shipping: 2 to 5 business days - Express shipping: 1 to 2 business days

Expected delivery time: - Standard shipping: 2 to 5 business days - Express shipping: 1 to 2 business days

Expected delivery time: - Standard shipping: 2 to 5 business days - Express shipping: 1 to 2 business days

Expected delivery time: - Standard shipping: 2 to 5 business days - Express shipping: 1 to 2 business days

Expected delivery time: - 5 to 13 business days

Expected delivery time: - 5 to 13 business days

Expected delivery time: - Standard shipping: 2 to 5 business days - Express shipping: 1 to 2 business days

Not served

Expected delivery time: - Standard shipping: 2 to 5 business days - Express shipping: 1 to 2 business days

Expected delivery time: - 5 to 13 business days

Expected delivery time: - 5 to 13 business days

Expected delivery time: - 5 to 13 business days

Expected delivery time: - Standard shipping: 2 to 5 business days - Express shipping: 1 to 2 business days

Expected delivery time: - Standard shipping: 2 to 5 business days - Express shipping: 1 to 2 business days

Expected delivery time: - 5 to 13 business days

Expected delivery time: - 5 to 13 business days

Expected delivery time: - 5 to 13 business days

Expected delivery time: - 5 to 13 business days

Expected delivery time: - Standard shipping: 2 to 5 business days - Express shipping: 1 to 2 business days

Expected delivery time: - Standard shipping: 2 to 5 business days - Express shipping: 1 to 2 business days

Expected delivery time: - Standard shipping: 2 to 5 business days - Express shipping: 1 to 2 business days

Expected delivery time: - 5 to 13 business days

Expected delivery time: - Standard shipping: 2 to 5 business days - Express shipping: 1 to 2 business days

Expected delivery time: - 5 to 13 business days

Expected delivery time: - 5 to 13 business days

Expected delivery time: - 5 to 13 business days

Expected delivery time: - Standard shipping: 2 to 5 business days - Express shipping: 1 to 2 business days

Expected delivery time: - Standard shipping: 2 to 5 business days - Express shipping: 1 to 2 business days

Expected delivery time: - Standard shipping: 2 to 5 business days - Express shipping: 1 to 2 business days

Expected delivery time: - Standard shipping: 2 to 5 business days - Express shipping: 1 to 2 business days

Expected delivery time: - Standard shipping: 2 to 5 business days - Express shipping: 1 to 2 business days

Expected delivery time: - 5 to 13 business days

Expected delivery time: - 5 to 13 business days

Expected delivery time: - Standard shipping: 2 to 5 business days - Express shipping: 1 to 2 business days

Expected delivery time: - Standard shipping: 2 to 5 business days - Express shipping: 1 to 2 business days

Expected delivery time: - 5 to 13 business days

Expected delivery time: - 5 to 13 business days

Expected delivery time: - Standard shipping: 2 to 5 business days - Express shipping: 1 to 2 business days

Expected delivery time: - 5 to 13 business days

Expected delivery time: - Standard shipping: 2 to 5 business days - Express shipping: 1 to 2 business days

Expected delivery time: - Standard shipping: 2 to 5 business days - Express shipping: 1 to 2 business days

Expected delivery time: - 5 to 13 business days

Expected delivery time: - 5 to 13 business days

Expected delivery time: - 5 to 13 business days

Expected delivery time: - 5 to 13 business days

Expected delivery time: - Standard shipping: 2 to 5 business days - Express shipping: 1 to 2 business days

Expected delivery time: - Standard shipping: 2 to 5 business days - Express shipping: 1 to 2 business days

Expected delivery time: - Standard shipping: 2 to 5 business days - Express shipping: 1 to 2 business days

Expected delivery time: - Standard shipping: 2 to 5 business days - Express shipping: 1 to 2 business days

Expected delivery time: - Standard shipping: 2 to 5 business days - Express shipping: 1 to 2 business days
Expected delivery time: - 5 to 13 business days

Expected delivery time: - 5 to 13 business days

Expected delivery time: - 5 to 13 business days

Expected delivery time: - 5 to 13 business days

Expected delivery time: - 5 to 13 business days

Expected delivery time: - 5 to 13 business days

Expected delivery time: - 5 to 13 business days

Expected delivery time: - 5 to 13 business days

Expected delivery time: - 5 to 13 business days

Expected delivery time: - 5 to 13 business days

Expected delivery time: - 5 to 13 business days

Expected delivery time: - 5 to 13 business days

Expected delivery time: - 5 to 13 business days

Expected delivery time: - 5 to 13 business days

Expected delivery time: - 5 to 13 business days

Expected delivery time: - 5 to 13 business days

Expected delivery time: - 5 to 13 business days

Expected delivery time: - 5 to 13 business days

Expected delivery time: - 5 to 13 business days

Expected delivery time: - 5 to 13 business days

Expected delivery time: - 5 to 13 business days

Expected delivery time: - 5 to 13 business days

Expected delivery time: - 5 to 13 business days

Expected delivery time: - 5 to 13 business days

Expected delivery time: - 5 to 13 business days

Expected delivery time: - 5 to 13 business days

Expected delivery time: - 5 to 13 business days

Expected delivery time: - 5 to 13 business days

Expected delivery time: - 5 to 13 business days

Expected delivery time: - 5 to 13 business days

Expected delivery time: - 5 to 13 business days

Expected delivery time: - 5 to 13 business days

Expected delivery time: - 5 to 13 business days

Expected delivery time: - 5 to 13 business days

Expected delivery time: - 5 to 13 business days

Not served

Expected delivery time: - 5 to 13 business days

Expected delivery time: - 5 to 13 business days

Expected delivery time: - 5 to 13 business days
Expected delivery time: - 5 to 13 business days

Expected delivery time: - 5 to 13 business days

Expected delivery time: - 5 to 13 business days

Expected delivery time: - 5 to 13 business days

Expected delivery time: - 5 to 13 business days

Expected delivery time: - 5 to 13 business days

Expected delivery time: - 5 to 13 business days

Expected delivery time: - 5 to 13 business days

Expected delivery time: - 5 to 13 business days

Expected delivery time: - 5 to 13 business days

Expected delivery time: - 5 to 13 business days

Expected delivery time: - 5 to 13 business days

Expected delivery time: - 5 to 13 business days

Expected delivery time: - 5 to 13 business days

Expected delivery time: - 5 to 13 business days

Expected delivery time: - 5 to 13 business days

Expected delivery time: - 5 to 13 business days

Expected delivery time: - 5 to 13 business days

Expected delivery time: - 5 to 13 business days

Expected delivery time: - 5 to 13 business days

Expected delivery time: - 5 to 13 business days

Expected delivery time: - 5 to 13 business days

Expected delivery time: - 5 to 13 business days

Expected delivery time: - 5 to 13 business days

Expected delivery time: - 5 to 13 business days

Expected delivery time: - Standard shipping: 2 to 5 business days - Express shipping: 1 to 2 business days
Expected delivery time: - 5 to 13 business days

Expected delivery time: - 5 to 13 business days

Expected delivery time: - 5 to 13 business days

Expected delivery time: - 5 to 13 business days

Expected delivery time: - 5 to 13 business days

Expected delivery time: - 5 to 13 business days

Expected delivery time: - 5 to 13 business days

Expected delivery time: - 5 to 13 business days

Expected delivery time: - 5 to 13 business days

Expected delivery time: - 5 to 13 business days

Expected delivery time: - 5 to 13 business days

Expected delivery time: - 5 to 13 business days

Expected delivery time: - 5 to 13 business days

Expected delivery time: - 5 to 13 business days
Expected delivery time: - 5 to 13 business days
Expected delivery time: - 5 to 13 business days
Expected delivery time: - 5 to 13 business days
Expected delivery time: - 5 to 13 business days
Expected delivery time: - 5 to 13 business days
Expected delivery time: - 5 to 13 business days
Expected delivery time: - 5 to 13 business days
Expected delivery time: - 5 to 13 business days
Expected delivery time: - 5 to 13 business days
Expected delivery time: - 5 to 13 business days
Expected delivery time: - 5 to 13 business days
Expected delivery time: - 5 to 13 business days
Expected delivery time: - 5 to 13 business days
Expected delivery time: - 5 to 13 business days
Expected delivery time: - 5 to 13 business days
Expected delivery time: - 5 to 13 business days
Expected delivery time: - 5 to 13 business days
Expected delivery time: - 5 to 13 business days
Expected delivery time: - 5 to 13 business days
Expected delivery time: - 5 to 13 business days
Expected delivery time: - 5 to 13 business days
Expected delivery time: - 5 to 13 business days
Expected delivery time: - 5 to 13 business days
Expected delivery time: - 5 to 13 business days
Expected delivery time: - 5 to 13 business days
Expected delivery time: - 5 to 13 business days
Expected delivery time: - 5 to 13 business days
Expected delivery time: - 5 to 13 business days
Expected delivery time: - 5 to 13 business days
Expected delivery time: - 5 to 13 business days
Expected delivery time: - 5 to 13 business days
Expected delivery time: - 5 to 13 business days
Expected delivery time: - 5 to 13 business days
Expected delivery time: - 5 to 13 business days
Expected delivery time: - 5 to 13 business days
Expected delivery time: - 5 to 13 business days
Expected delivery time: - 5 to 13 business days
Expected delivery time: - 5 to 13 business days
Expected delivery time: - 5 to 13 business days
Expected delivery time: - 5 to 13 business days
Expected delivery time: - 5 to 13 business days
Expected delivery time: - 5 to 13 business days
Expected delivery time: - 5 to 13 business days
Expected delivery time: - 5 to 13 business days
Expected delivery time: - 5 to 13 business days
Expected delivery time: - 5 to 13 business days
Expected delivery time: - 5 to 13 business days
Expected delivery time: - 5 to 13 business days
Expected delivery time: - 5 to 13 business days
Expected delivery time: - 5 to 13 business days
Expected delivery time: - 5 to 13 business days
Expected delivery time: - 5 to 13 business days
Expected delivery time: - 5 to 13 business days
Expected delivery time: - 5 to 13 business days
Expected delivery time: - 5 to 13 business days
Expected delivery time: - 5 to 13 business days
Expected delivery time: - 5 to 13 business days
Expected delivery time: - 5 to 13 business days
Expected delivery time: - 5 to 13 business days
Expected delivery time: - 5 to 13 business days
Expected delivery time: - 5 to 13 business days
Expected delivery time: - 5 to 13 business days
Expected delivery time: - 5 to 13 business days
Expected delivery time: - 5 to 13 business days
Expected delivery time: - 5 to 13 business days
Expected delivery time: - 5 to 13 business days
Expected delivery time: - 5 to 13 business days
Expected delivery time: - 5 to 13 business days
Expected delivery time: - 5 to 13 business days
Expected delivery time: - 5 to 13 business days
Expected delivery time: - 5 to 13 business days
Expected delivery time: - 5 to 13 business days
Expected delivery time: - 5 to 13 business days
Expected delivery time: - 5 to 13 business days
Expected delivery time: - 5 to 13 business days
Expected delivery time: - 5 to 13 business days
Expected delivery time: - 5 to 13 business days
Expected delivery time: - 5 to 13 business days
Expected delivery time: - 5 to 13 business days
Not served
Expected delivery time: - 5 to 13 business days
Expected delivery time: - 5 to 13 business days
Expected delivery time: - 5 to 13 business days
Expected delivery time: - 5 to 13 business days
Expected delivery time: - 5 to 13 business days
Expected delivery time: - 5 to 13 business days
Expected delivery time: - 5 to 13 business days
Expected delivery time: - 5 to 13 business days
Expected delivery time: - 5 to 13 business days
Expected delivery time: - 5 to 13 business days
Expected delivery time: - 5 to 13 business days
Expected delivery time: - 5 to 13 business days
Expected delivery time: - 5 to 13 business days
Expected delivery time: - 5 to 13 business days
Expected delivery time: - 5 to 13 business days
Expected delivery time: - 5 to 13 business days
Expected delivery time: - 5 to 13 business days
Expected delivery time: - 5 to 13 business days
Expected delivery time: - 5 to 13 business days
Expected delivery time: - 5 to 13 business days
Expected delivery time: - 5 to 13 business days
Expected delivery time: - 5 to 13 business days
Expected delivery time: - 5 to 13 business days
Expected delivery time: - 5 to 13 business days
Expected delivery time: - 5 to 13 business days
Expected delivery time: - 5 to 13 business days
Expected delivery time: - 5 to 13 business days
Expected delivery time: - 5 to 13 business days
Expected delivery time: - 5 to 13 business days
Expected delivery time: - 5 to 13 business days
Expected delivery time: - 5 to 13 business days
Expected delivery time: - 5 to 13 business days
Expected delivery time: - 5 to 13 business days
Expected delivery time: - 5 to 13 business days
Expected delivery time: - 5 to 13 business days
Expected delivery time: - 5 to 13 business days
Expected delivery time: - 5 to 13 business days
Expected delivery time: - 5 to 13 business days
Expected delivery time: - Standard shipping: 2 to 5 business days - Express shipping: 1 to 2 business days
Expected delivery time: - 5 to 13 business days
Expected delivery time: - Standard shipping: 2 to 5 business days - Express shipping: 1 to 2 business days
Expected delivery time: - 5 to 13 business days
Expected delivery time: - 5 to 13 business days
Expected delivery time: - Standard shipping: 2 to 5 business days - Express shipping: 1 to 2 business days
Expected delivery time: - Standard shipping: 2 to 5 business days - Express shipping: 1 to 2 business days
Expected delivery time: - Standard shipping: 2 to 5 business days - Express shipping: 1 to 2 business days
Expected delivery time: - Standard shipping: 2 to 5 business days - Express shipping: 1 to 2 business days
Expected delivery time: - Standard shipping: 2 to 5 business days - Express shipping: 1 to 2 business days
Expected delivery time: - 5 to 13 business days
Expected delivery time: - Standard shipping: 2 to 5 business days - Express shipping: 1 to 2 business days
Expected delivery time: - Standard shipping: 2 to 5 business days - Express shipping: 1 to 2 business days
Expected delivery time: - Standard shipping: 2 to 5 business days - Express shipping: 1 to 2 business days
Expected delivery time: - 5 to 13 business days
Expected delivery time: - Standard shipping: 2 to 5 business days - Express shipping: 1 to 2 business days
Expected delivery time: - 5 to 13 business days
Expected delivery time: - Standard shipping: 2 to 5 business days - Express shipping: 1 to 2 business days
Expected delivery time: - 5 to 13 business days
Expected delivery time: - Standard shipping: 2 to 5 business days - Express shipping: 1 to 2 business days
Expected delivery time: - 5 to 13 business days
Expected delivery time: - Standard shipping: 2 to 5 business days - Express shipping: 1 to 2 business days
Expected delivery time: - 5 to 13 business days
Expected delivery time: - Standard shipping: 2 to 5 business days - Express shipping: 1 to 2 business days
Expected delivery time: - 5 to 13 business days
Expected delivery time: - 5 to 13 business days
Expected delivery time: - Standard shipping: 2 to 5 business days - Express shipping: 1 to 2 business days
Expected delivery time: - 5 to 13 business days
Expected delivery time: - 5 to 13 business days
Expected delivery time: - 5 to 13 business days
Expected delivery time: - Standard shipping: 2 to 5 business days - Express shipping: 1 to 2 business days
Expected delivery time: - 5 to 13 business days
Expected delivery time: - Standard shipping: 2 to 5 business days - Express shipping: 1 to 2 business days
Expected delivery time: - Standard shipping: 2 to 5 business days - Express shipping: 1 to 2 business days
Expected delivery time: - Standard shipping: 2 to 5 business days - Express shipping: 1 to 2 business days
Expected delivery time: - Standard shipping: 2 to 5 business days - Express shipping: 1 to 2 business days
Expected delivery time: - Standard shipping: 2 to 5 business days - Express shipping: 1 to 2 business days
Not served
Expected delivery time: - 5 to 13 business days
Expected delivery time: - Standard shipping: 2 to 5 business days - Express shipping: 1 to 2 business days
Expected delivery time: - Standard shipping: 2 to 5 business days - Express shipping: 1 to 2 business days
Expected delivery time: - Standard shipping: 2 to 5 business days - Express shipping: 1 to 2 business days
Expected delivery time: - Standard shipping: 2 to 5 business days - Express shipping: 1 to 2 business days
Expected delivery time: - 5 to 13 business days
Expected delivery time: - Standard shipping: 2 to 5 business days - Express shipping: 1 to 2 business days
Expected delivery time: - 5 to 13 business days
Expected delivery time: - 5 to 13 business days
Expected delivery time: - 5 to 13 business days
Expected delivery time: - Standard shipping: 2 to 5 business days - Express shipping: 1 to 2 business days
Expected delivery time: - 5 to 13 business days
Expected delivery time: - 5 to 13 business days
Expected delivery time: - 5 to 13 business days
Expected delivery time: - 5 to 13 business days
Expected delivery time: - 5 to 13 business days
Expected delivery time: - 5 to 13 business days
Expected delivery time: - 5 to 13 business days
Expected delivery time: - 5 to 13 business days
Expected delivery time: - 5 to 13 business days
Expected delivery time: - 5 to 13 business days
Expected delivery time: - 5 to 13 business days
Expected delivery time: - 5 to 13 business days
Expected delivery time: - 5 to 13 business days
Expected delivery time: - 5 to 13 business days
Expected delivery time: - 5 to 13 business days
Expected delivery time: - 5 to 13 business days
Expected delivery time: - 5 to 13 business days
Expected delivery time: - 5 to 13 business days
Expected delivery time: - 5 to 13 business days
Expected delivery time: - 5 to 13 business days
Expected delivery time: - 5 to 13 business days
Expected delivery time: - 5 to 13 business days
Expected delivery time: - 5 to 13 business days
Expected delivery time: - 5 to 13 business days
Not served
Expected delivery time: - 5 to 13 business days
Expected delivery time: - 5 to 13 business days
Expected delivery time: - 5 to 13 business days
Expected delivery time: - 5 to 13 business days
Expected delivery time: - 5 to 13 business days
Expected delivery time: - 5 to 13 business days
Expected delivery time: - 5 to 13 business days
Expected delivery time: - 5 to 13 business days
Expected delivery time: - 5 to 13 business days
Expected delivery time: - 5 to 13 business days
Expected delivery time: - 5 to 13 business days
Expected delivery time: - 5 to 13 business days
Expected delivery time: - 5 to 13 business days
Expected delivery time: - 5 to 13 business days
Expected delivery time: - 5 to 13 business days
Expected delivery time: - 5 to 13 business days
Expected delivery time: - 5 to 13 business days
Expected delivery time: - 5 to 13 business days
Expected delivery time: - 5 to 13 business days
Expected delivery time: - 5 to 13 business days
Expected delivery time: - 5 to 13 business days
Expected delivery time: - 5 to 13 business days
Expected delivery time: - 5 to 13 business days
Expected delivery time: - 5 to 13 business days
Expected delivery time: - 5 to 13 business days
Expected delivery time: - 5 to 13 business days
Expected delivery time: - 5 to 13 business days
Expected delivery time: - 5 to 13 business days
Expected delivery time: - 5 to 13 business days
Expected delivery time: - 5 to 13 business days
Expected delivery time: - 5 to 13 business days
Expected delivery time: - 5 to 13 business days
Expected delivery time: - 5 to 13 business days
Expected delivery time: - 5 to 13 business days
Expected delivery time: - 5 to 13 business days
Expected delivery time: - 5 to 13 business days
Expected delivery time: - 5 to 13 business days
Expected delivery time: - 5 to 13 business days
Expected delivery time: - Standard shipping: 2 to 5 business days - Express shipping: 1 to 2 business days
Expected delivery time: - 5 to 13 business days
Expected delivery time: - 5 to 13 business days
Expected delivery time: - 5 to 13 business days
Expected delivery time: - 5 to 13 business days
Expected delivery time: - 5 to 13 business days
Expected delivery time: - 5 to 13 business days
Expected delivery time: - 5 to 13 business days
Expected delivery time: - 5 to 13 business days
Expected delivery time: - 5 to 13 business days
Expected delivery time: - 5 to 13 business days
Expected delivery time: - 5 to 13 business days
Expected delivery time: - 5 to 13 business days
Expected delivery time: - 5 to 13 business days
Expected delivery time: - 5 to 13 business days
Expected delivery time: - 5 to 13 business days
Expected delivery time: - 5 to 13 business days