Back to Browsing
Back to Browsing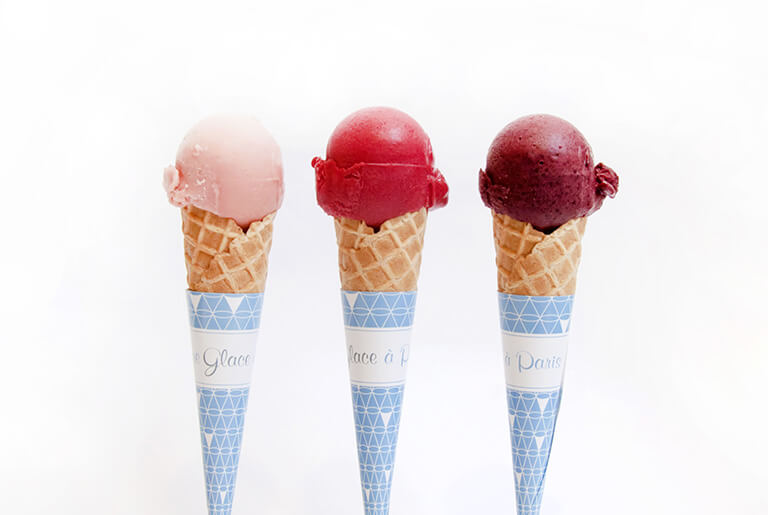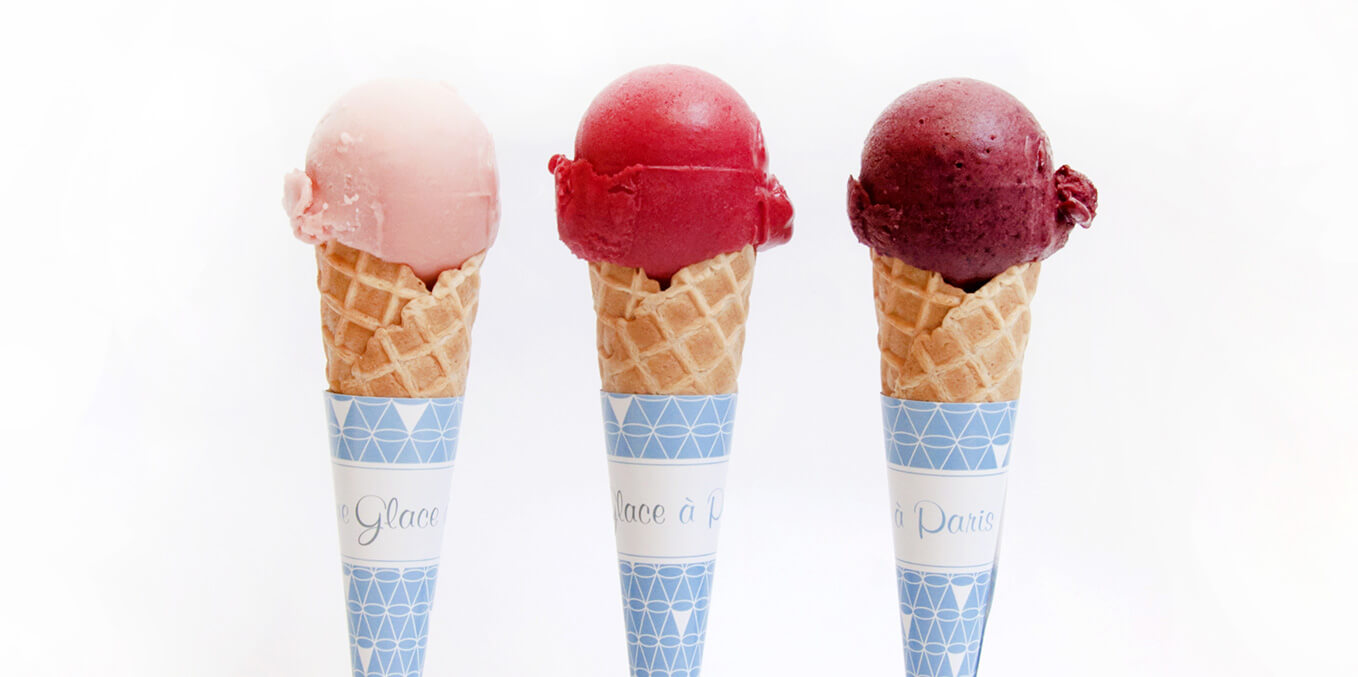 Top 10 of the best ice cream shops in the world
07 August 2018 - Destinations
In 1953, in Roman Holidays, the romantic cult comedy of the fifties, Audrey Hepburn devours both her ice cream cone and Gregory Peck with the same passion. That summer, they were shooting in Rome under 40 degrees. It's pleasant to imagine how providential was this ice cream for the British actress, despite her tiny waist implying that she should not abuse it. Ultimate symbol of the summer and of fleeting and essential pleasures, ice cream is tasted all over the world today whether you're 5 or 90 year old. In our Top 10, our favorite addresses showcase home-made and/or original ice cream shops which prepare their own recipes because we make no compromise on quality, especially during summer!
1. Une glace à Paris – Paris, France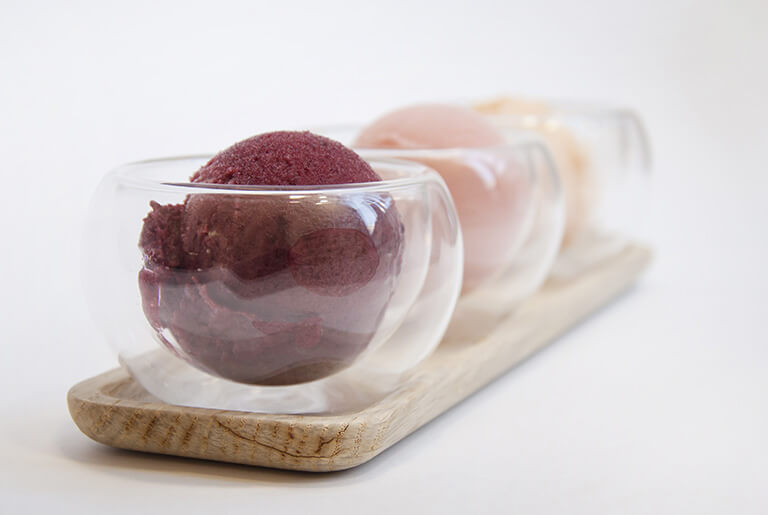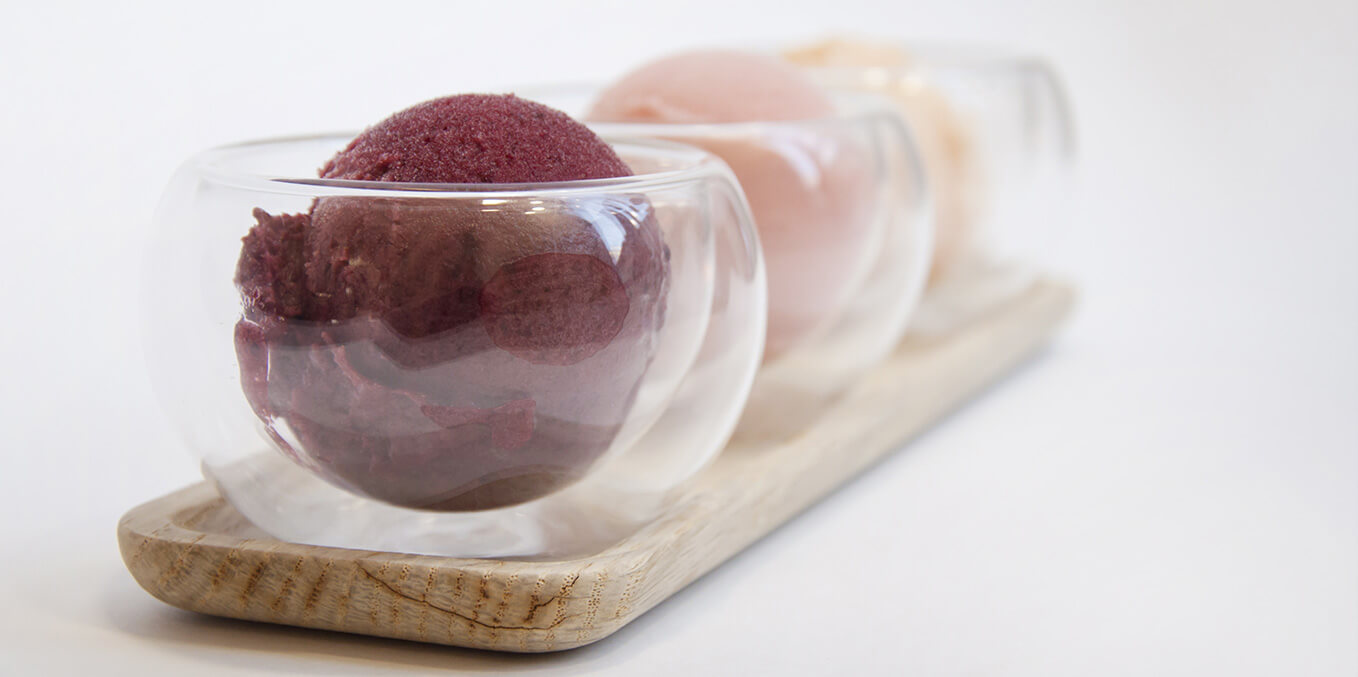 In charge of the ice cream maker, tall and sophisticated just like Parisian women in summertime, their homemade ice creams trigger among persons of taste. an endless enthusiasm since the opening of their first shop in 2015. Designed as a Haute Couture collection, the 2018 Spring-Summer parade favors a bold combination of flavors that respect the seasons: pistachio and orange blossom, Ethiopian coffee and black cardamom, Mara wild strawberry and hibiscus, beet and lemon, black cherry and jasmine tea.

15 rue Sainte-Croix-de-la-Bretonnerie, 75004 Paris or 44 rue des Abbesses, 75018 Paris.
2. The Franklin Fountain - Philadelphia, USA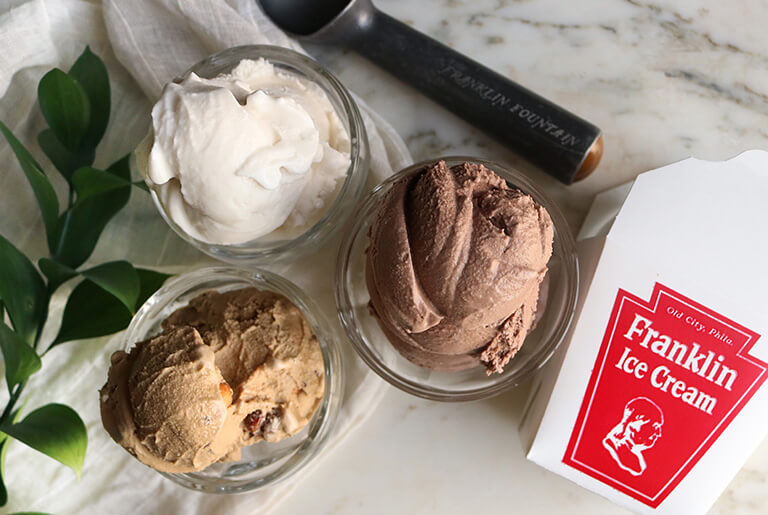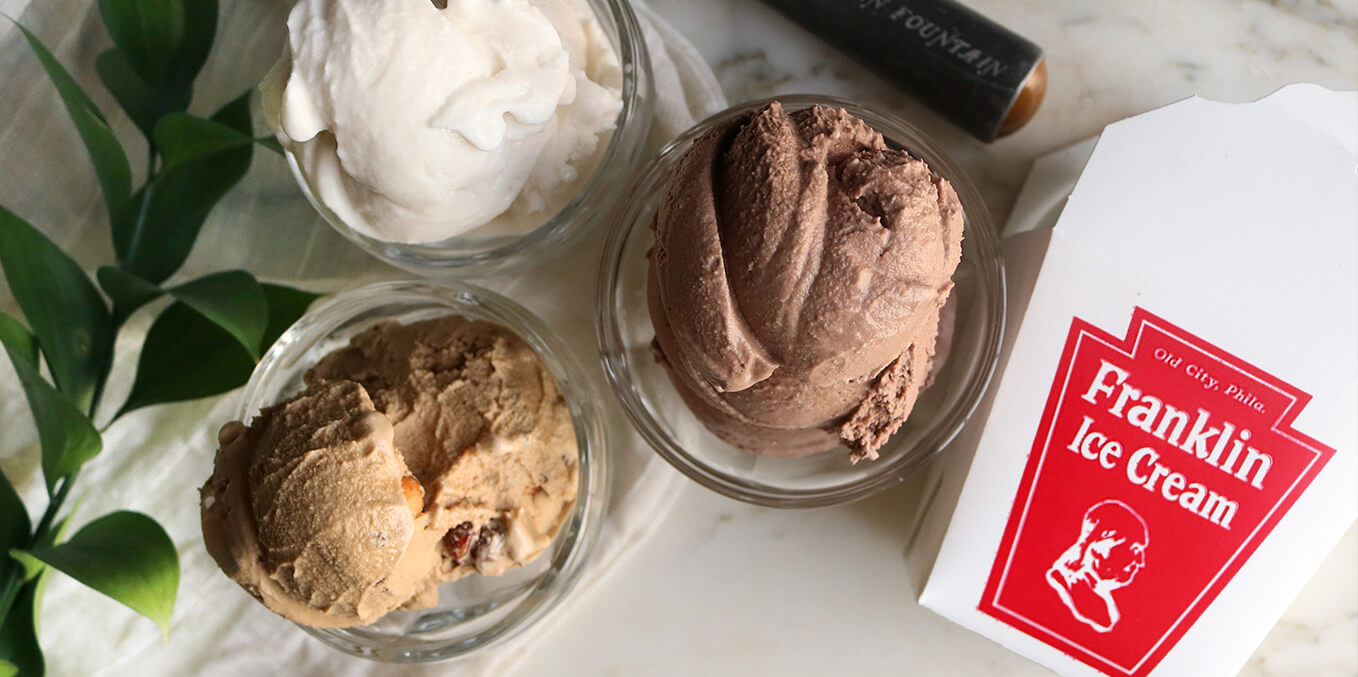 Generous portions, savory flavors and a delightful vintage decor justifiethe reputation of the most famous ice cream shop of the United States. The Franklin Fountain is a small family-run business located in the old Philadelphia. A well-deserved success, particularly since Berley brothers promote a local ingredient-based production. The star of the place is undoubtedly the mint and dark chocolate ice cream, however, the peanut butter and the Rocky road, as a tribute to the hero of the famous movie, symbol of Philadelphia, compete for primacy.
No. 116 Market Street. Phila. PA 19106
3. Il Gelato Di San Crispino - Rome, Italy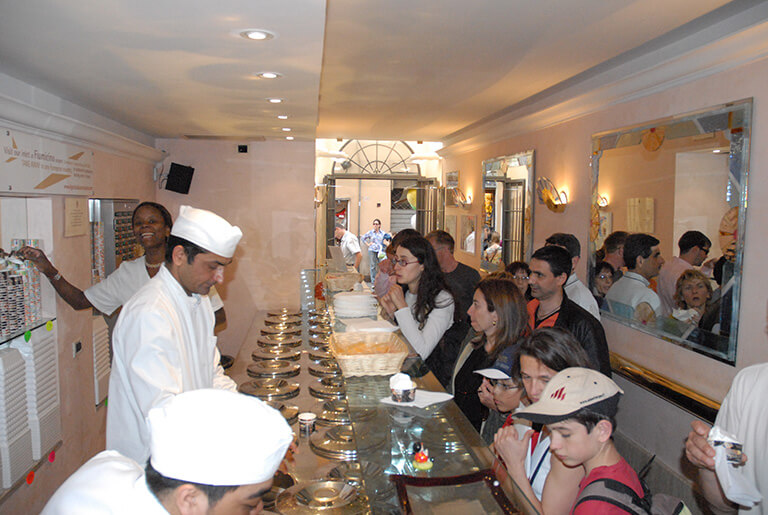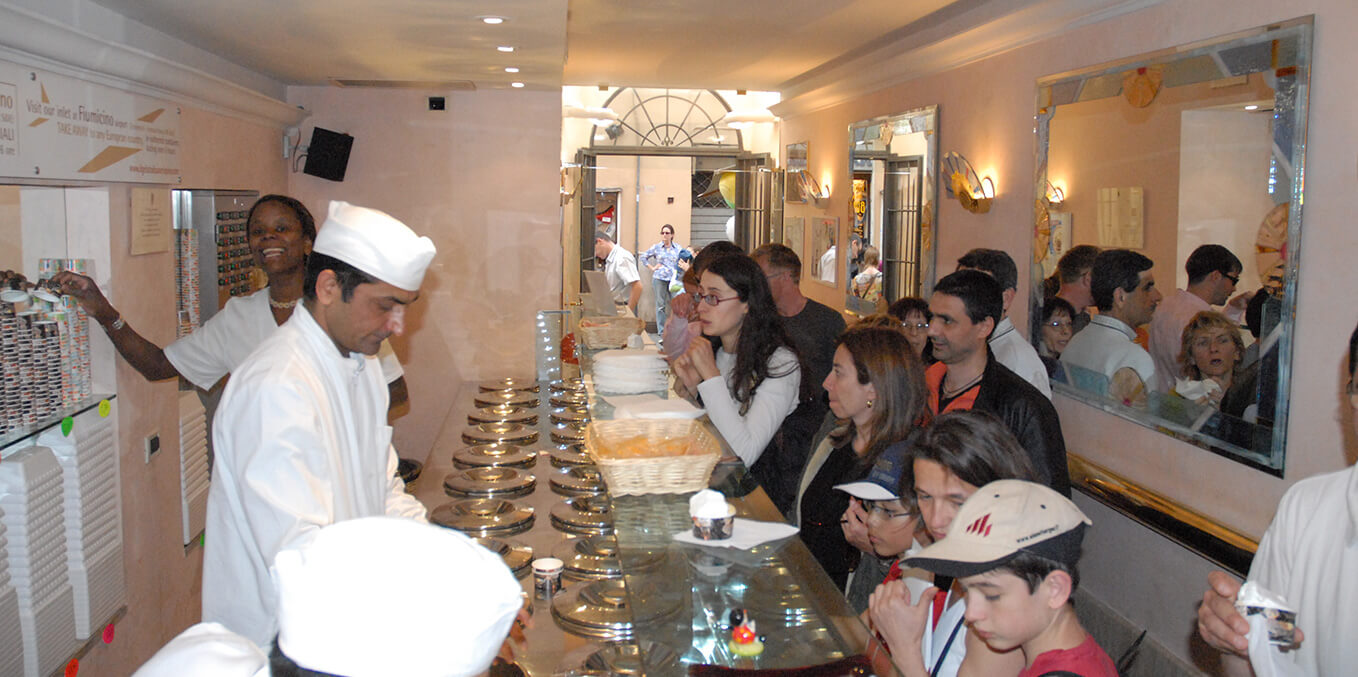 A stop in Rome was inevitable! Asserted and confirmed as the homeland of ice cream, let's give Italy credit for this paradise for taste buds like we know it today. The Italian ice cream is one of the best in the world and particularly at Il Gelato Di San Crispino. It is made with very high quality products and according to the rule book. There is a difficult choice to make between the fresh walnuts and dried figs ice cream and the one with Calabrian licorice or Almafi lemons. To taste near the shop, dancing in the Trevi Fountain, topped with a touristic and cinematographic visit placed under the sign of the Dolce Vita.
Via della Panetteria, 42, 00187 Roma RM, Italy


4. Milk Train - London, England
Ice cream, tea, cotton candy, chocolate, wafers... in an ice cream? It's the crazy bet of the owner couple of this ice cream shop in London completely comfortable with eccentricity. After several trips in Asia, these crazy entrepreneurs decide to open an ice cream shop to promote ice cream teas like matcha or hojicha, a roasted tea that foodists love. In contrariness with the mantra "less is more", they add to these flavors a cloud of cotton candy and endless sweet options. The look is insane, Instagram and the balance is boiling over.
44 Bedford St, London WC2E 7NR, United Kingdom
5. Coconut Glen's - Hana, Hawaii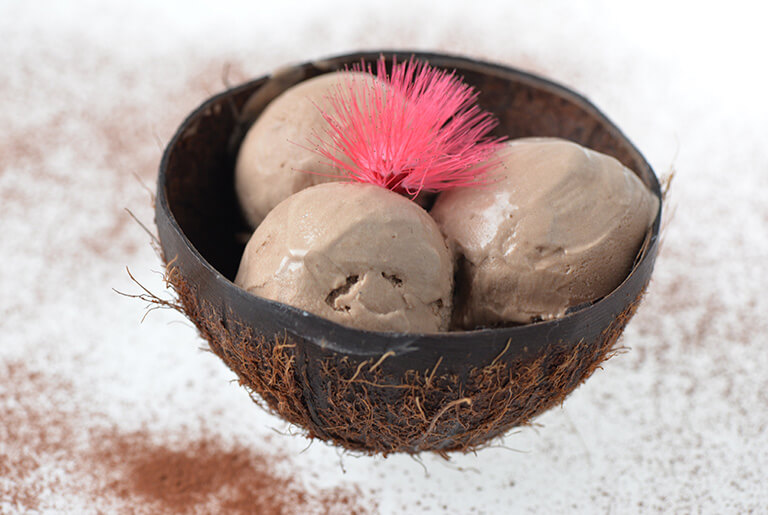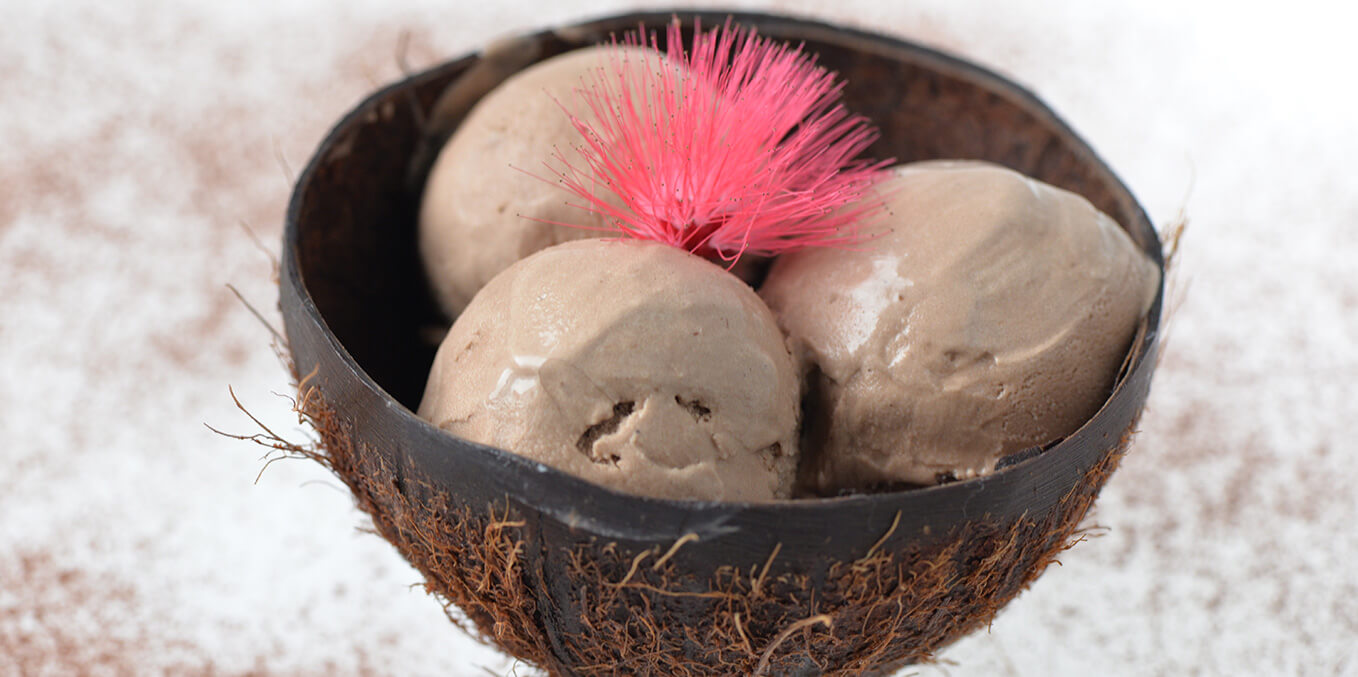 In Hawaii, we don't play with the star ingredient of the island: the coconut. Way before the wave of vegans and lactose free, Coconut Glen's suggested recipes of ice creams made only with the elixir of Tiki Gods. Served in the shell of the coconut with a spoon carved out of this thick and rough peel, Glen's ice creams are homemade with fresh local products from organic farming. The lilikoi ice cream, a local passion fruit, you absolutely have to taste it! Otherwise, the banana, the pineapple, the chocolate or the coffee flavors are solid values that never disappoint.

Hana Hwy, Haiku, HI 96708, United States
6. Ice Cream City -Tokyo, Japan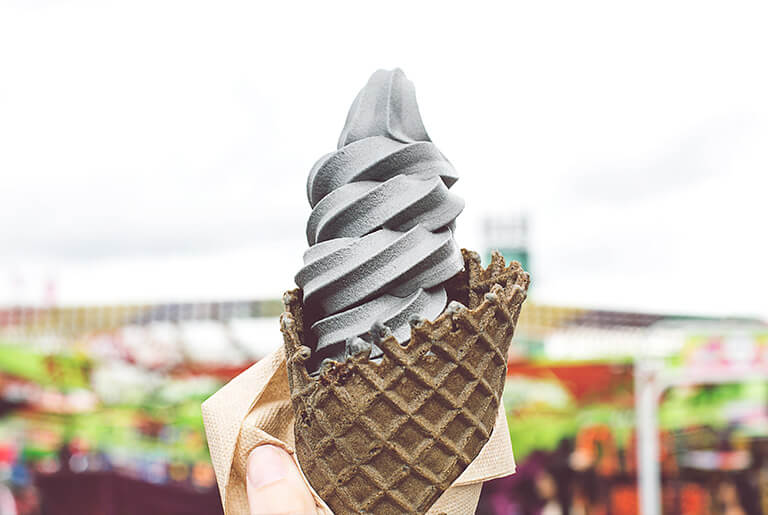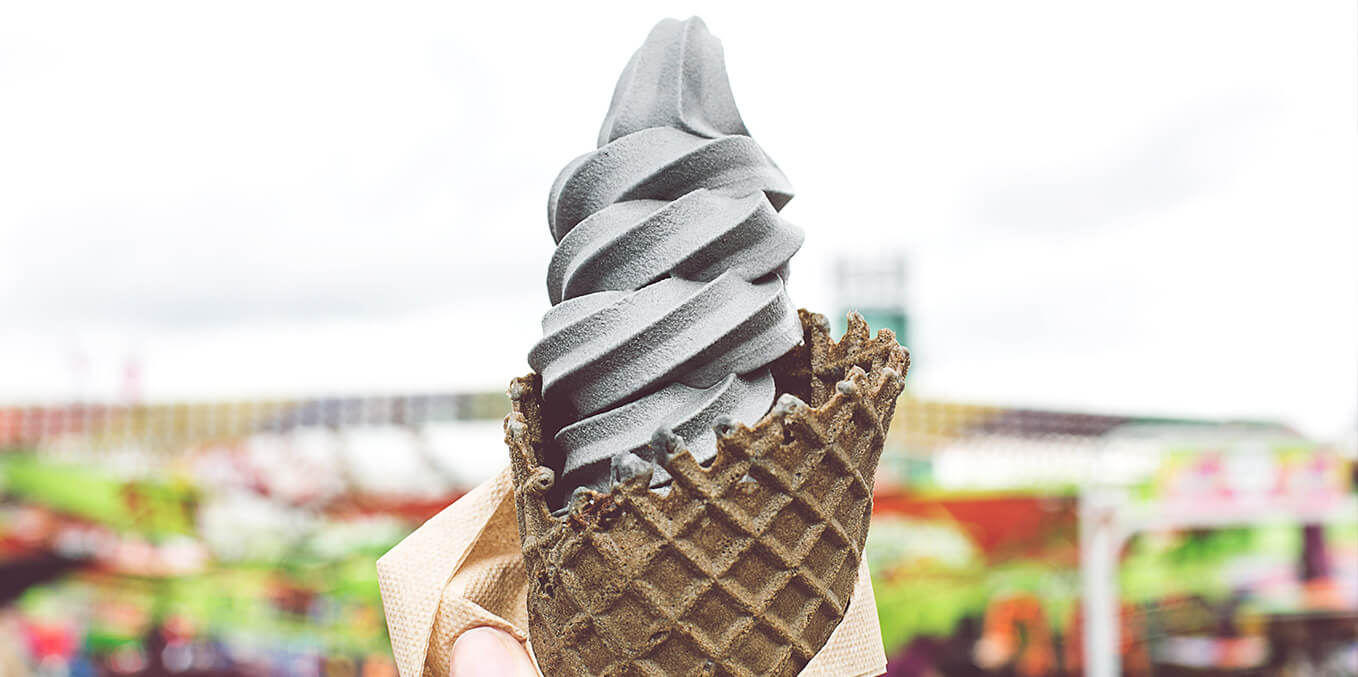 Tired of the classic vanilla and chocolate combo, your taste buds are calling for adventure, for the unexpected, for bitter passion, for new flavors? Ladies you have found your spot in Namja Town, an amusement park located in the heart of Tokyo. You have to face the extravagant and excited crowd to join the Ice Cream City and its extreme culinary experiences. Among the never ending booths with more than 300 references, some flavors stand out but can be frightening: pumpkin, wasabi, squid, orchid roots, charcoal, Indian curry or even... snake! To say that you will find here the best ice creams in the world would be lying, but the craziest flavors, without a doubt!

3-1-3, Higashi-ikebukuro | 2F Sunshine City World Import Mart, Toshima 170 0013, Tokyo Prefecture (Ikebukuro), Japan.
7. Heladeria Cadore - Buenos Aires, Argentina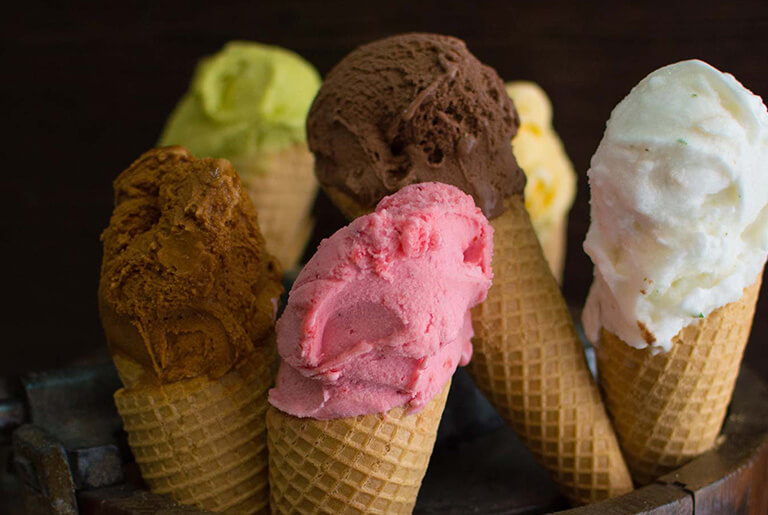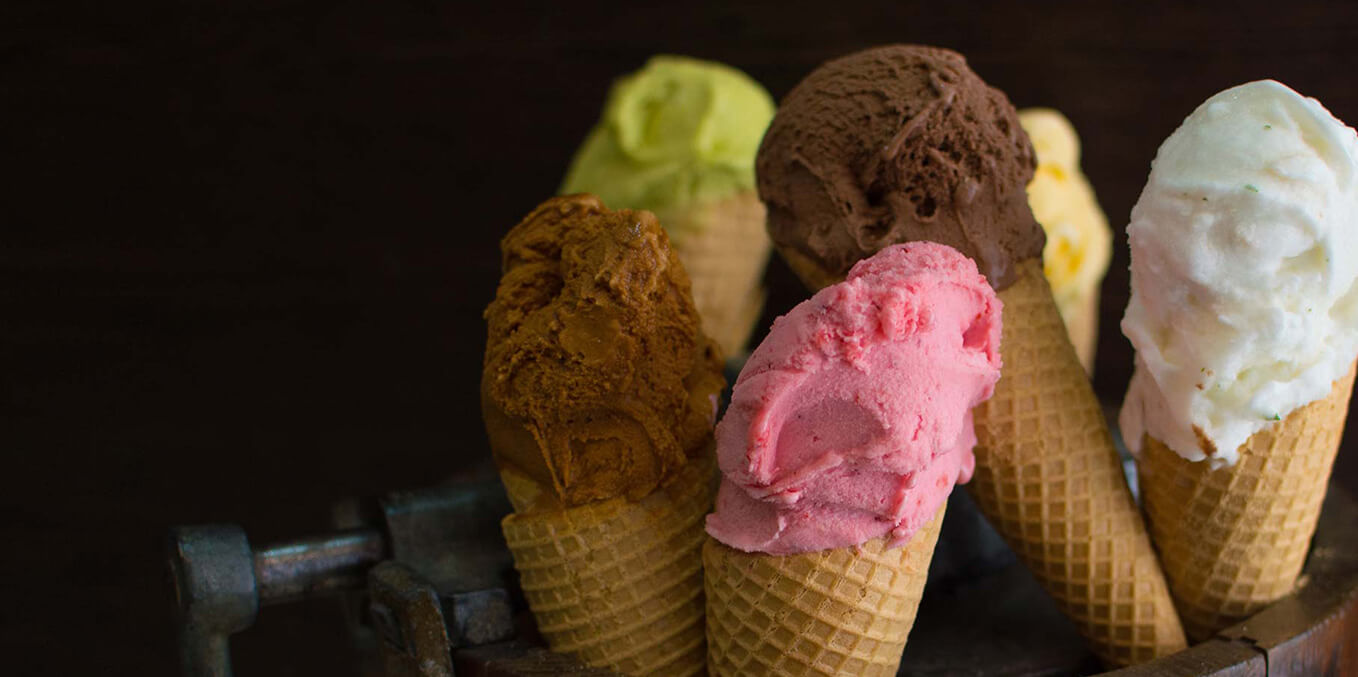 The three million Italians that left their country between 1850 and 1940 didn't come to Argentina empty handed. Naturally, pasta, pizza, gelato and espresso followed. So it's not so surprising that one of the best ice cream shops in the world today is in Buenos Aires. From a small Venetian village that also witnessed the birth of Le Titien, the Olivetti family moves to the Argentinean capital in 1957. She then opens her ice cream shop and success was instant. The wait is long but the game is worth it: the dulce de leche ice cream is not only delicious but also the proof of a happy diversity.

Avenida Corrientes 1695, Buenos Aires C1042AAC, Argentina
8. The Creamery - Cape Town, South Africa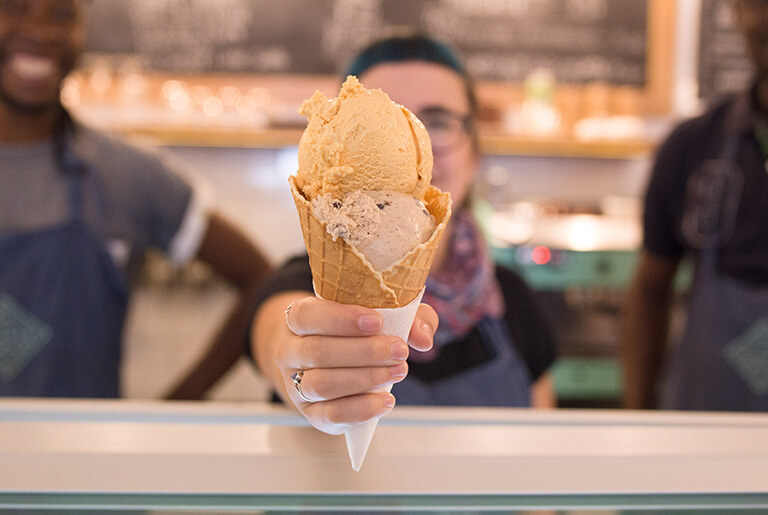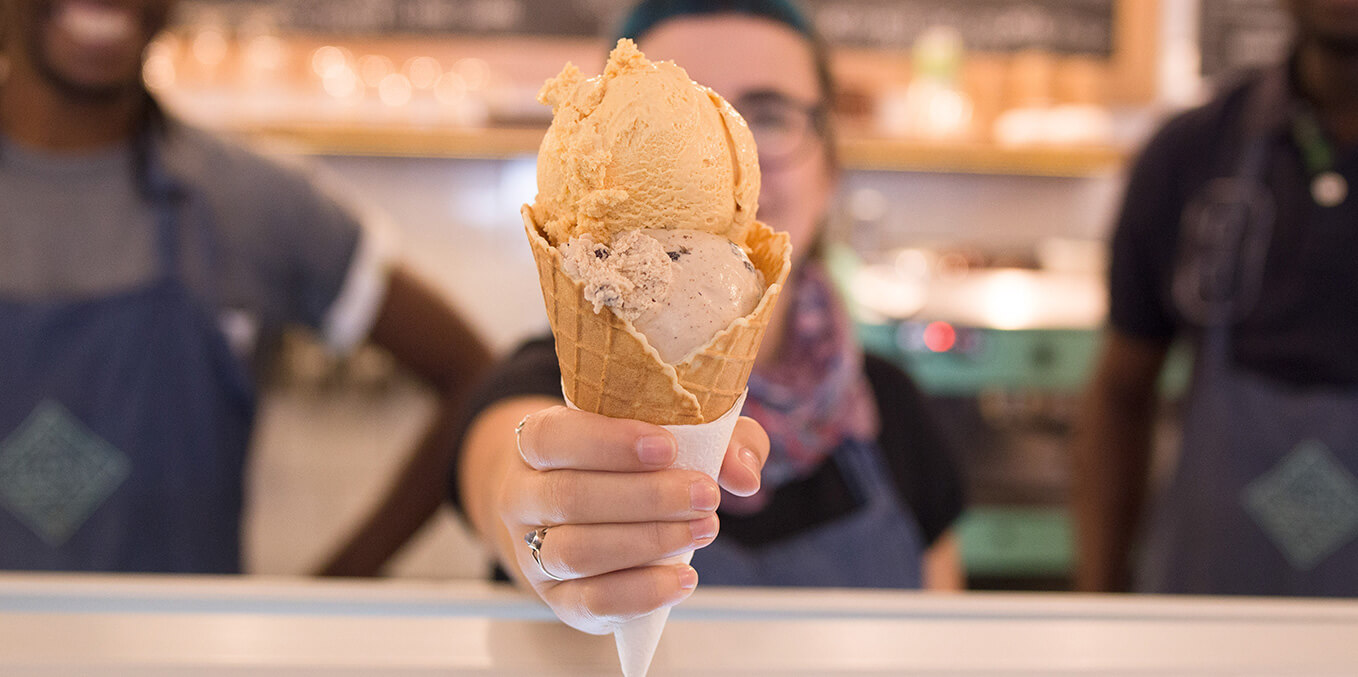 Three different shops and one booth at the V&A Market proves the success of The Creamery, champion of the slow food movement. All the ingredients used for their recipes come from little local farms who work with respect for the environment. Everything is homemade and the flavors are suggested according to the season and change every day. You will never find their wonderful strawberry-basil during winter but the explosive black sesame and the sweet rooibos, yes, definitely. If you like coffee, don't miss the ice cream made with Rosetta Roastery that roasts its own coffee. Even Italians are jealous.

9. Perchè No! - Florence, Italy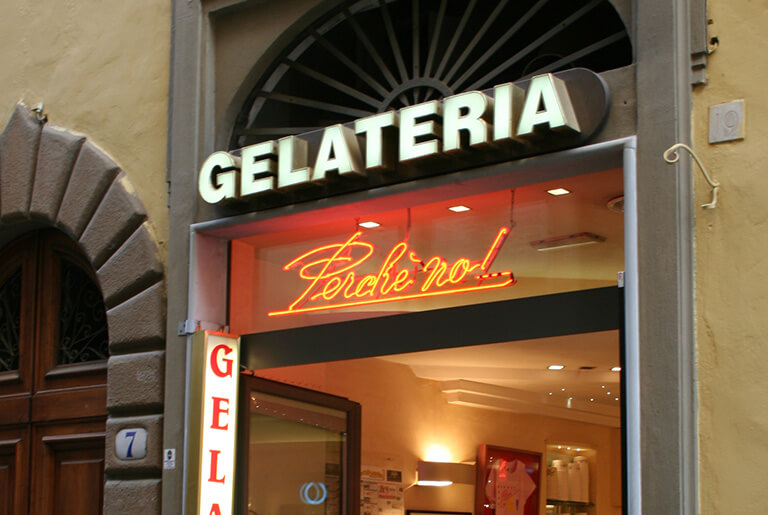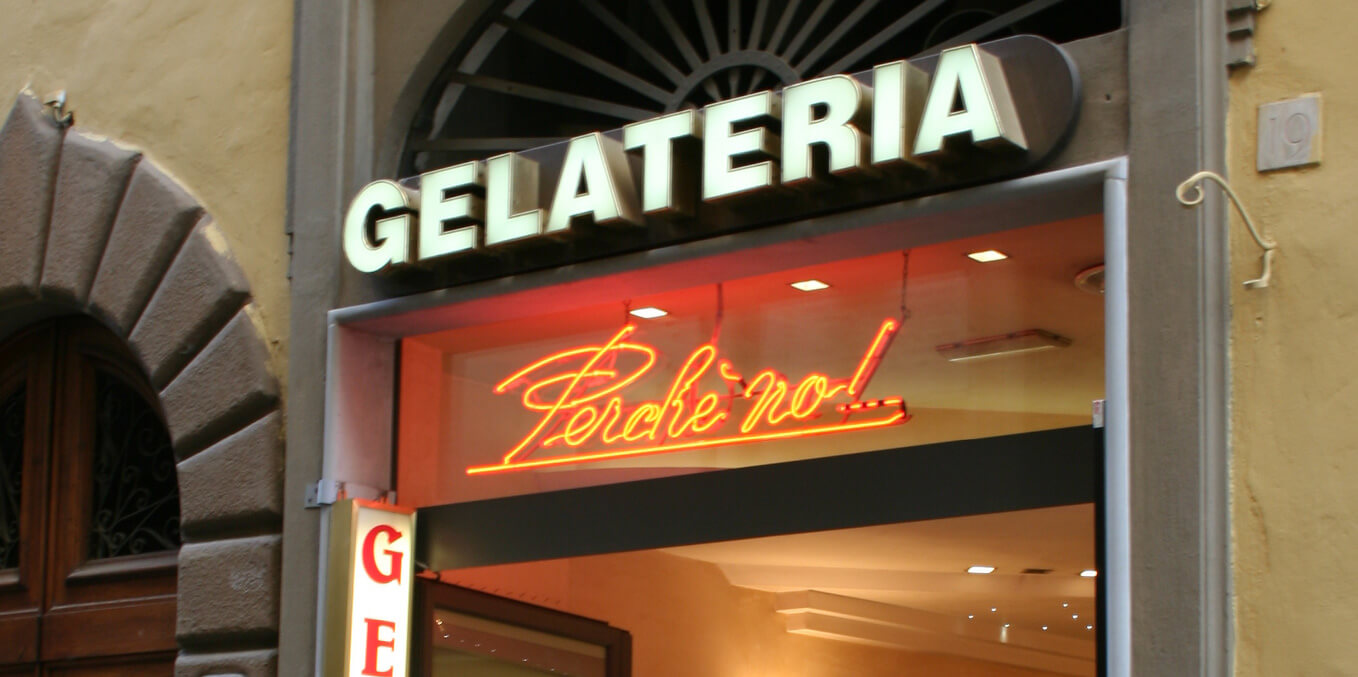 Why not put a second address in Italy in this Top 10?! We fought but finally gave up; when there is a choice, it has to be a bad one. After the eternal Italian city, let's head to Florence, where senses intertwine up to disbelief. Every corner of this city is a pleasure for the eyes like every shop is a feast for the palate. At Perchè No, the ritual is immutable since 1939: the team makes every morning its own ice creams according to established codes of slow food. The famous priestess of British food Nigella Lawson confesses to give in to temptation at every visit in Florence.

Via dei Tavolini, 19r, 50122 Firenze FI, Italy


10. Bibi Sucos – Rio de Janeiro, Brazil

You need to taste acai once, this small violet berry that mainly grows in the Amazon rain forest of Brazil, to understand the crazy and contagious energy of Brazilians. This super food is consumed by indigenous people since the pre-Columbian period! In Rio, you will find the berries transformed into sorbets in every corner of the city. At Bibi Sucos, local chain of all sorts of snacking, the acai is tasted in a bowl for breakfast (acai, banana and muesli), it is consumed in the Super Bomba version after a surf session (with an addition of protein, guarana and other explosive bombs...) or simply leaning on the counter with the people from the neighborhood.